In My Mailbox idea from Kristi @ The Story Siren, and all descriptions from Amazon.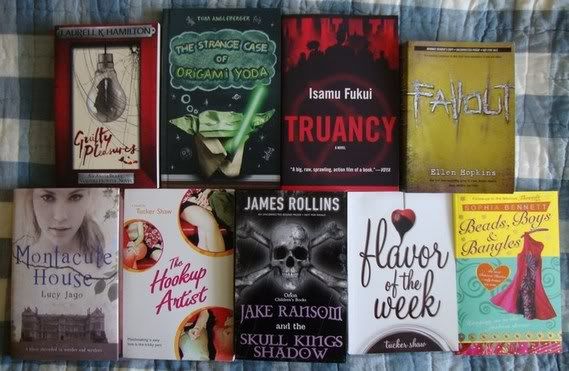 One word can describe my week's excitement:
Fallout
! I received a great selection of books this week, and I can't wait to read them all. Happy reading everyone!
-----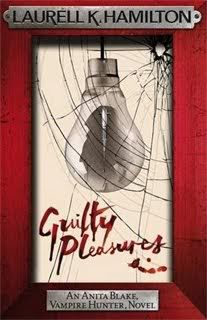 Guilty Pleasures
by Laurell K. Hamilton
(I've been wanting to read this for a long time. Will hopefully have it read in time for my Vampire Week!)
The fantastically addicitive first Anita Blake, Vampire Hunter, novel

'I don't date vampires. I kill them.' My name is Anita Blake. Vampires call me the Executioner. What I call them isn't repeatable.Ever since the Supreme Court granted the undead equal rights, most people think vampires are just ordinary folks with fangs. I know better. I've seen their victims. I carry the scars... But now a serial killer is murdering vampires – and the most powerful bloodsucker in town wants me to find the killer.
-----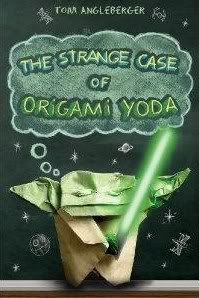 The Strange Case of Origami Yoda
by Tom An
gleberger
(This cover is still making me laugh, and the book sounds hilarious!)
Tommy and his classmates narrate this middle grade mystery, each recounting an episode in which they received wise advice from a finger puppet of Yoda, perpetually worn on the finger of their classmate, Dwight, a loser who can't get anything right. Is this puppet really Yoda? Or is Dwight a bit more together than he seems?
-----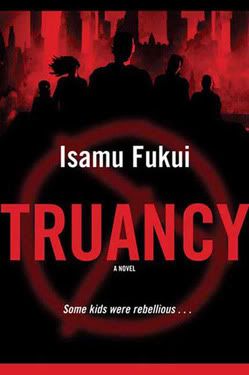 Truancy
by Isamu Fukui
(Sounds like a great read.. fingers crossed!)
Some kids were rebellious….
In an alternate world, in a nameless totalitarian city, the autocratic Mayor rules the school system with an iron fist. Fighting against the Mayor and his repressive Educators is a group of former students called the Truancy, whose goal is to take down the system by any means possible—at any cost. Fifteen-year-old Tack is just trying to survive. His days are filled with sadistic teachers, unrelenting schoolwork, and indifferent parents. Things start to look up when he meets Umasi, a mysterious boy who becomes Tack's mentor. Then someone close to Tack gets killed in the crossfire between the Educators and the Truants, and he swears vengeance. To achieve his purpose, he abandons his old life and joins the Truancy, looking for an opportunity to confront Zyid, its enigmatic leader. But Tack soon finds himself torn between his desire for revenge and his growing sympathy for the Truants…
-----
Fallout
by Ellen Hopkins
(US ARC. YES YES YES! Finished it at 4am yesterday morning, and it's brilliant - such a good ending to Kristina's story. Huge thanks to K for this gifty!)
Hunter, Autumn, and Summer—three of Kristina Snow's five children—live in different homes, with different guardians and different last names. They share only a predisposition for addiction and a host of troubled feelings toward the mother who barely knows them, a mother who has been riding with the monster, crank, for twenty years.
Hunter is nineteen, angry, getting by in college with a job at a radio station, a girlfriend he loves in the only way he knows how, and the occasional party. He's struggling to understand why his mother left him, when he unexpectedly meets his rapist father, and things get even more complicated. Autumn lives with her single aunt and alcoholic grandfather. When her aunt gets married, and the only family she's ever known crumbles, Autumn's compulsive habits lead her to drink. And the consequences of her decisions suggest that there's more of Kristina in her than she'd like to believe. Summer doesn't know about Hunter, Autumn, or their two youngest brothers, Donald and David. To her, family is only abuse at the hands of her father's girlfriends and a slew of foster parents. Doubt and loneliness overwhelm her, and she, too, teeters on the edge of her mother's notorious legacy. As each searches for real love and true family, they find themselves pulled toward the one person who links them together—Kristina, Bree, mother, addict. But it is in each other, and in themselves, that they find the trust, the courage, the hope to break the cycle.
Told in three voices and punctuated by news articles chronicling the family's story, FALLOUT is the stunning conclusion to the trilogy begun by CRANK and GLASS, and a testament to the harsh reality that addiction is never just one person's problem.
-----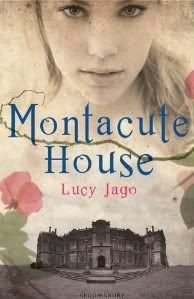 Montacute House
by Lucy Jago
(I'm intrigued, and love the cover!)
Cess works caring for the chickens at Montacute House but on her thirteenth birthday everything changes. She finds a precious locket hidden in the chicken coop and is convinced someone has placed it there for her to find. But the day is overshadowed by fear as a boy's body is found by the river, and then when William disappears, Cess is accused by the villagers of bewitching her best friend. Cess is determined to find William and prove the villagers wrong, but is soon embroiled in a plot that threatens her world and forces Cess to draw on powers she never knew she possessed, powers that will place her life in danger if they are discovered by the villagers. Witchcraft, politics and religious ambition combine in this gripping and wonderfully realised novel set in the Somerset of the 1500s.
-----


The Hookup Artist
by Tucker Shaw
(Signed. Thanks to the lovely Tucker for this.. I think I'll love it!)
Lucas is a genius matchmaker, a hook-up artist, and everyone at Thomas Jefferson High School seems to need his expertise. When it comes to finding his own true love, things aren't so easy. He's had his heart broken and the prospects aren't promising.
But Lucas has bigger worries -- his best friend, Cate, has just been dumped, and he has to find her new Mr. Right. And right on schedule, a new guy shows up at TJHS. Derek is friendly, athletic, and the hottie of the century. As the matchmaker tries to work his magic, it seems like Derek is flirting with Lucas more than with Cate. Which makes everyone wonder -- who is Derek interested in, anyway?
-----


Jake Ransom and the Skull King's Shadow
by James Rollins
(UK proof/ARC. Sounds good and love the cover!)
Three years ago, a mysterious package arrived for Jake and Kady Ransom. Inside were two halves of a Mayan gold coin, their mother's sketchbook and their father's notebook. But their architect parents failed to return from an expedition to the site of a long-lost Mayan civilization. Now Jake and Kady are plunged into a terrifying adventure. Someone is very interested in what's happened to their parents. And in Jake and Kady themselves. So begins a journey into a world of dangers both ancient and modern. Can Jake and Kady survive long enough to solve the mystery?




-----
Flavor of the Week
by Tucker Shaw
(Signed. Thanks Tucker!)
Cyril Bartholomew isn't exactly everyone's idea of a dream date he's a little on the heavy side. Not that he gets pushed around or anything, but it does cause him to keep one very important secret from everyone: he loves to cook. The only person who knows this secret is Cyril's best friend, Chris. Chris is just about the opposite of Cyril-a track star and really attractive in a cool, rebellious way. Cyril isn't at all jealous of Chris, though…until the day that Chris decides he is interested in Rose Mulligan, Cyril's lab partner. Flavor of the Week is a classic love triangle between three very unclassic teens, with lots of delicious food courses in between.
-----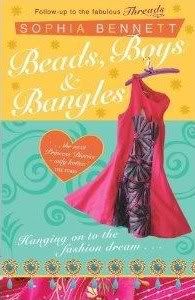 Beads, Boys & Bangles
by Sophia Bennett
(Now I have no excuse not to read
Threads
. *digs out copy*)
Part of the
Threads
series. Crow is in designer heaven; Nonie's caught the eye of a gorgeous boy; Jenny has a new play. But poor Edie's in trouble ... the rumours are that slave children in India have been making their high-street collection. It's up to the girls to save their fashion dream.