In My Mailbox idea from Kristi @ The Story Siren, and all links take you to Amazon.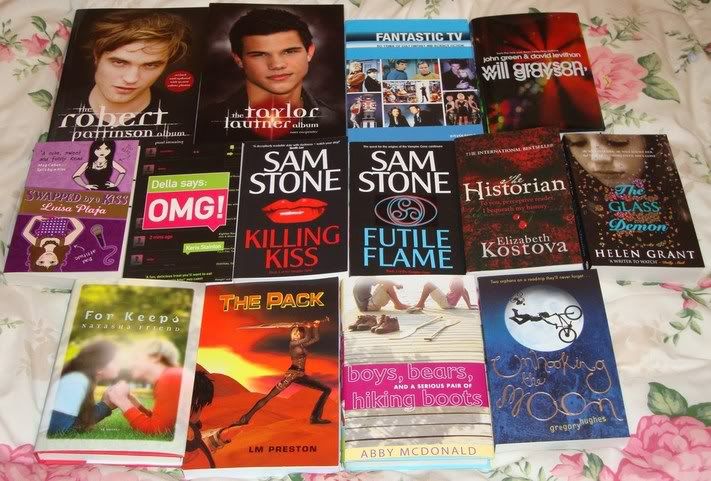 This week has been a very exciting week for me... I'm quoted on the
Wintercraft
website
, on the back of the UK
Hush, Hush
paperback
(from BellaAndEdward.com), in the new
Beautiful Dead
book (which I haven't seen yet) and in a
press release
for Simon & Schuster UK (where they announce the new YA PULSE imprint!!). I'm still quite excited about all this, and I hope you all don't mind me mentioning it :D I can't wait for the PULSE imprint to launch... it's gonna ROCK!
Anyway, on to this week's books...
Bought:
Things will be a bit different on Wondrous Reads next week, as it's Vampire Week (starting tomorrow!). All anyone has said to me all week is "Isn't EVERY week vampire week for you?", to which I reply "Yes". Yes it is :)
Happy reading!