There are a few very exciting UK releases coming up that I think you guys might be interested in, including a new YA vampire novel and old L.J. Smith books!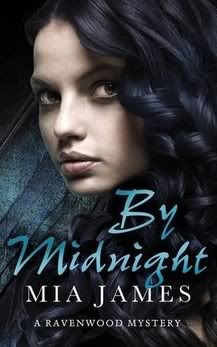 By Midnight: A Ravenwood Mystery
is a debut written by Mia James, and published by Gollancz. You can watch the creepy trailer type thing
here
, and read the Amazon summary below. I'm counting down the days 'til this one is released!
Amazon summary:
April Dunne is not impressed. She's had to move from Edinburgh to Highgate, London, with her parents. She's left her friends - and her entire life - behind. She has to start at a new school and, worst of all, now she's stuck in a creepy old dump of a house which doesn't even have proper mobile phone reception. Ravenwood, her new school, is a prestigious academy for gifted (financially or academically) students - and the only place her parents could find her a place, in the middle of term, in the middle of London, on incredibly short notice. So she's stuck with the super-rich, and the super-smart . . . and trying to fit in is when the rest of the students seem to be more glamorous, smarter, or more talented than she is, is more than tough. It's intimidating and isolating, even when she finds a friend in the conspiracy-theorist Caro Jackson - and perhaps finds something more than friendship in the gorgeous, mysterious Gabriel Swift. But there's more going on at Ravenwood than meets the eye. Practical jokes on new students are normal, but when Gabriel saves her from . . . something . . . . in the Highgate Cemetery, and then she discovers that a murder took place, just yards away from where she had been standing, April has to wonder if something more sinister is going on. . . . and whether or not she's going to live through it . . .

Published: July 15th, 2010.
-----



For all you LJ Smith fans out there, Simon & Schuster UK are publishing
The Night of the Solstice
and
Heart of Valour
in September 2010 and January 2011. These were the first books ever written by LJ, and have never been published in the UK before, so this is pretty exciting news!
Night of the Solstice
Amazon summary:
When Claudia Hodges-Bradley meets a fox, she knows it will be an extraordinary day. Not just any fox, this vixen is the magical familiar of the sorceress Morgana Shee. For years, Morgana has guarded the solitary gate between Earth and the Wildworld, a shimmering parallel universe where legends still live. She alone holds the secret of the mirrors that serve as the last surviving passage to enchantment. But Morgana has been betrayed and imprisoned in the Wildworld, and the fox is determined to recruit Claudia and her siblings for the rescue mission. Armed only with courage and determination, Alys, Charles, Jane and Claudia must save Morgana before the winter solstice, when evil sorcerer Cadel Forge plans to escape the Wildworld and conquer Earth. And with December 21st only 2 weeks away, there is no time to lose...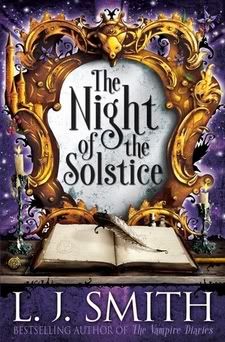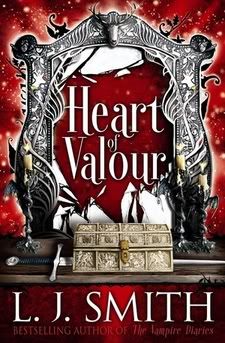 What do you think? Do you like the covers? I can't wait for all three of these. 2010 is a good year!