Here's a quick round-up of some cool news I've received over the last week or so that you guys might be interested in...
Penguin Australia have just kicked off a teaser campaign for
Vampire Academy
book #5,
Spirit Bound
. They'll be previewing 7 important quotes from the book, the first of which you can see
here
. A new clip will premiere every 3 days, so keep checking back!
They've also just launched Penguin Paranormal Facebook Group, which will feature
Vampire
Academy
, as well as other titles. Join
here
.
-----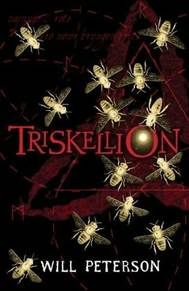 Walker Books UK are holding a cool
Triskellion
UK competition, to mark the release of the final book in the trilogy. From the email:
In the
Triskellion
books you can join twins Rachel and Adam in the search for the Triskellion amulets, brought to Earth millions of years ago by visitors from outer space. But there is still one Triskellion out there!
Enter the
Triskellion Quest
, watch the video clues and collect the amulets for your chance to win an iPod touch, iTunes vouchers and a signed set of books. Plus, get bonus content! Complete the Quest successfully and you'll receive an exclusive Amulet Finder certificate and a free eBook download of
Triskellion
, Book 1*
You can check out the cool
Triskellion
TV advert on Nickelodeon from 6 – 19 April; take a sneak peek
here
and if you like it, pass it on to your friends! Want to become a fan? Join our Facebook fan page
here
and get cool downloads, breaking news and extra behind the scenes content. Plus, for a limited time only** you can download the iphone app for the first in the trilogy,
Triskellion
, for free
here
.
Good luck in your quest!
*Terms and conditions apply. Closing date 14/5/2010
**Closing date 14/5/2010