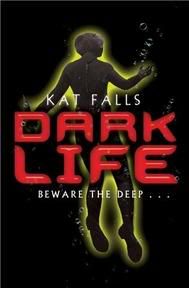 US // UK
There's no contest for me this week: the UK cover wins, hands down. I just think it looks nicer than the US one, which I know isn't a very good reason, but hey.
I prefer the red bubble font and the darkness of the UK cover, and the image isn't quite as creepy as the jellyfish thing on the US one. I'm not a fan of sea creatures, so perhaps I am slightly biased this week. Which do you prefer?
Note: The cover on the right is the UK proof/ARC, and will be changed for the final version. Thanks to Kat from S&S UK for the info!