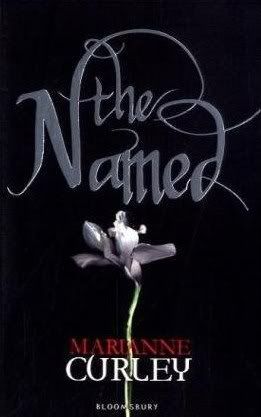 US // UK
Natasa suggested I compare
The Named
by Marianne Curley, because of the lovely new cover due for release in the UK soon (and in the US, according to Amazon.com). I *think* the one on the left is the old US one, though I did have some trouble finding it, so let me know if it's wrong!
I really just want to get your thoughts on the new cover, because it's a departure from previous cover designs for this book. I really like it, and it's lovely in person, but my main concern is that it's yet another black cover. As far as black covers go, I don't think this one will have any trouble standing out, because of the silver foil and the eye-catching image.
I don't mind the US cover either, and am wondering if that too is nicer in person, maybe with a foiled title or something cool like that. I think it makes the book seem mysterious and a bit haunting, which it kind of is. It's a great book!
Anyway, new UK wins for me this week. How about you?