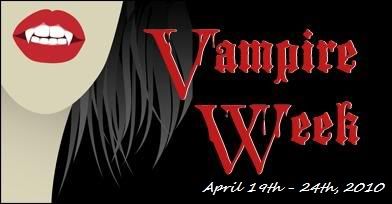 Publisher:
Atom
Format:
Paperback
Released:
February 22nd, 2010
Grade rating:
A
Amazon summary:
They're Young, Fabulous and Fanged... And they rule Manhattan from the trendy uptown clubs to the downtown boutiques. Fifteen-year-old Schuyler Van Alen has never quite fit in at her exclusive prep school - she's more of a vintage than a Versace girl - but all that's about to change... Because Schuyler has just found out she's a Blue Blood. The Blue Bloods are the city's glamorous - and secret - vampire elite. They're young, beautiful and powerful. But now they're being murdered. And Schuyler must find out who, or what, is behind it before she's next.
Review:
If you took the fangs from
Twilight
and the fashion from
Gossip Girl
, you'd get
Blue Bloods
. Addictive and entertaining, it's fast become my new YA book obsession, and I can't get enough.
Blue Bloods are no ordinary vampires: they head up rich bitch cliques, party at the swankiest clubs and date the best of the best. They're so elite Serena and Blair would cower in their Jimmy Choos and, as any GG fan knows, that's not an easy thing to achieve.
Schuyler Van Alen (pronounced Sky-ler) is an outcast at prestigious boarding school Duchesne, until students start showing up dead. Her life takes a rapid turn for the weird, and she finds out she's a Blue Blood -- part of an ancient group of vampires descendant from archangels cast out of heaven. Turns out most her classmates are Blue Bloods, including her crush Jack Force (insert *swoon* here), his dark but delectable sister Mimi and new arrival Bliss.
I love the whole mythology surrounding the Blue Bloods. It's fresh and fascinating, and unlike anything else I can think of. Vampires and angels are two of my favourite paranormal creatures to read about, so combining the two is quite genius on Melissa de la Cruz's part. It may sound a bit strange, but believe me, it works well.
Blue Bloods
concludes nicely, and sets the rest of the series up in the process. I was literally frothing at the mouth to read
Masquerade
, and no, that's not a terrible vampire joke. Honestly. I haven't been this excited about a series for ages, and I'm so glad Melissa de la Cruz and her vision of the undead finally made its way to the UK.
-----

Publisher:
Atom
Format:
Paperback
Released:
February 22nd, 2010
Grade rating:
A-
Amazon summary:
Preparations are under way for the ball of the century. But as any true Blue Blood knows, it's the after-party that counts. And the cunning Mimi Force is getting ready to make sure her masquerade ball is the place to be for the Young, Fabulous and Fanged. But Schuyler Van Alen has more on her mind than fancy dresses, even if her crush Jack Force, is sure to make an appearance. She's getting closer to finding out what's been preying on the young vamps, and discovering the deadly secrets hiding under the masks... Rich with glamour, attitude and vampire lore, this second instalment in the Blue Bloods saga will leave readers thirsting for more.
Review:
Masquerade
was well worth the wait that ensued between the time I finished
Blue Bloods
, and waiting for book two to arrive in my bright red post box. I was like a deranged woman... I stalked the postman and everything (sorry about that, Howard). I hope this somewhat embarrassing confession conveys just how much I love this series!
Just when I thought the majority of
Masquerade
wasn't as fast paced as
Blue Bloods
, the last hundred pages arrived and reintroduced me to edge-of-your-seat excitement. I seriously couldn't turn the pages fast enough and, sadly, I didn't suddenly find myself with Superman's reading speed. Life just isn't fair sometimes.
At the risk of spoiling anything, I'll just that
Masquerade
picks up where
the first book
left off, and delves deeper into the mystery of what's hunting Blue Bloods. The end brings with it a handful of shocking revelations, and hints at what's to come for Schuyler, Bliss and Co. I was so glad I had book three
, Revelations
, waiting for me, or It would have been time for a mad dash to the bookshop.
Move over
Twilight
, you ask? Not quite... but say hello to a new friend? Definitely.