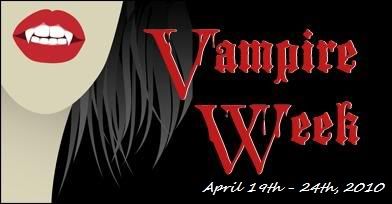 Publisher:
Speak
Format:
Paperback
Released:
March 13th, 2008
Grade rating:
C+
Amazon summary:
Thirteen-year-old Vladimir Tod really hates junior high. Bullies harass him, the principal is dogging him, and the girl he likes prefers his best friend. Oh, and Vlad has a secret: His mother was human, but his father was a vampire. With no idea of the extent of his powers, Vlad struggles daily with his blood cravings and his enlarged fangs. When a substitute teacher begins to question him a little too closely, Vlad worries that his cover is about to be blown. But then he faces a much bigger problem: He's being hunted by a vampire killer.
Review:
I didn't enjoy
Eighth Grade Bites
as much as I thought I would, and I'm not sure why. Vampires are my thing, so add some humour to the mix, and on paper I should love it. Instead I found it a fairly hard book to get through, and finished it feeling little to nothing for the characters.
I like what Brewer tried to do with the humour, and I admit I did appreciate all the vampire jokes and references. There's something about a teenage vampire with a garlic allergy that made me laugh, and the fact that Vlad takes it all in his stride just added to the over all tongue-in-cheek feel of the story.
The characters are where my problem lies, which is a shame, because they had the potential to be really good. For me, they lacked any real depth, and I didn't come away from the book feeling like I really knew them. Maybe this improves in later books, which I am still planning to read at some point in the future.
The great ideas were there, I just don't think it was executed as well as it could have been. Still, it was interesting to hear about vampirism from a teenage perspective, and Vlad's father's journal entries interspersed throughout were a nice touch. Although
Eighth Grade Bites
was slightly disappointing, I'll give the next book a chance, and hope I enjoy it a bit more than this one!