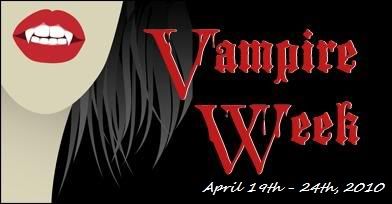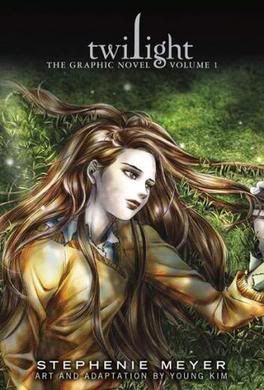 Publisher:
Atom
Format:
Hardcover
Released:
March 17th, 2010
Grade rating:
A
Amazon summary:
When Isabella Swan moves to the gloomy town of Forks and meets the mysterious, alluring Edward Cullen, her life takes a thrilling and terrifying turn. With his porcelain skin, golden eyes, mesmerizing voice, and supernatural gifts, Edward is both irresistible and impenetrable. Up until now, he has managed to keep his true identity hidden, but Bella is determined to uncover his dark secret...
Review:
I think everyone in the world knows the story of
The Twilight Saga
, so I won't bore you all by dissecting the plot and telling you much I love Edward Cullen. (Which I do. A lot.) Instead, I'll tell you about the awesome artwork created by Young Kim, and how she's made Bella and the Cullens come to life in a way I never thought I'd see.
Kim worked closely with Stephenie Meyer to ensure all the characters looked as they should, and you can tell how much time was spent adapting the novel into a shorter, snappier dialogue-heavy version. Most of Bella's description was cut to make way for the important revelations and declarations, ensuring the graphic novel moves at a faster pace than the original book. Due to my familiarity with the story, it was very tempting for me to whizz through the pages. I'm glad I didn't, though, because I would have missed out on all the details within the beautifully crafted art.
Of all the artwork, Edward was my favourite. He was exactly as I imagined him to look when I first read the book almost three years ago, and he could definitely give Robert Pattinson a run for his money. Graphic novel Edward has better hair, I think, though I am still debating that one in my head. The rest of the Cullens look fantastic too, as does Bella and the setting of Forks itself. I have absolutely no complaints with the adaptation or illustrations, I just wish it was the whole book in one volume. For people with no patience, waiting for Volume 2 is going to be like a form of torture!
Every
Twilight
fan will love this; I guarantee it. And even if you're not a fan, it's well worth flicking through just to see the overall presentation and effort that went into creating it. So, Meyer fans, if you haven't already bought this, what on earth are you waiting for?!