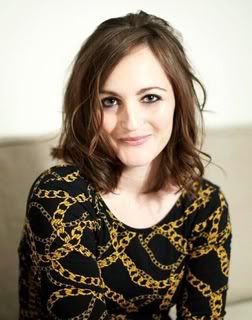 Kate Kingsley is the author of the UK
Young, Loaded & Fabulous
series, which includes
Young, Loaded & Fabulous
,
Secrets & Liars
and
Kiss & Break Up
. The first book, titled
Pretty on the Outside
, has just been published in the US. Thanks for answering my questions, Kate!
----------
Are any of the happenings in the

Young, Loaded & Fabulous

series based on your own teenage years?
Maybe I shouldn't be admitting this, but – absolutely! Like Alice, I fell in love for the first time when I was sixteen, and like her, I had a somewhat, shall we say, tempestuous relationship… My friends and I also used to throw parties a lot like the ones the YLF crew go to. Furniture would get broken. Parents' booze cabinets would be raided. Things would get out of hand. One time, when I was about seventeen, a friend of mine got totally drunk and jumped on top of a parked car. It was about 5am, and he was dancing and singing and shouting at the top of his lungs. The neighbours called the police, who promptly fined my friend several hundred pounds. He couldn't afford to pay it – and he definitely couldn't tell his parents – so he threw a party. We all had to cough up £5 for the privilege of going, and the proceeds went towards paying his fine. A stroke of genius.
Did any particular books or TV shows inspire YLF, or did it all stem from your travels between London and New York?
YLF was definitely inspired by my own life. I was quite the jet-setter when I was a teenager (I've been to all the places my characters visit) and I mixed with people as outrageous and as glam as Alice and Tally. Also, like Dylan, I moved to London from NY when I was younger – and like her, I totally hated it at first. I didn't fit in. My classmates made fun of my accent. I didn't know anything about English TV or English pop culture. On the other hand, when I was a kid, my favourite series was
Mallory Towers
by Enid Blyton. I'm sure those books have inspired me to write about boarding school all these years later!
Why did you decide to base St Cecilia's in the UK instead of the US, where this kind of life is, thanks to

Gossip Girl

, perhaps more mainstream?
For exactly that reason! I felt that British teens were totally under-represented in literature, even though we got up to just as much mischief as our peers over in the States. The Brits also have their own brand of craziness which is very entertaining to write about. All those aristocratic titles and stuffy traditions - so eccentric, and so much fun!
Which character is the most fun to write?
Sonia. She's just so ridiculous and catty – when I'm writing her scenes, I often laugh out loud. But in a deeper way, I enjoy writing about Alice. She's more challenging, more complicated. I feel like I'm really inside her head, and that's very rewarding.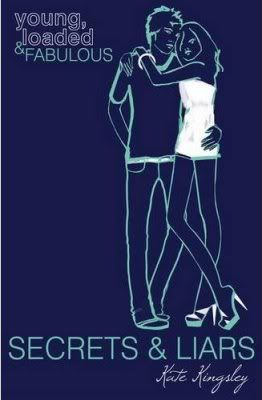 Your UK covers are very stylish and unusual. What's your take on them?
Oh, I adore them! I love how they look like sketches by a fashion designer – that catches the spirit of the books very well.
Kiss & Break Up
is my favourite so far – I love the girls' accessories, and the book's shiny purple spine.
The first book in the series,

Pretty on the Outside

, was just published in the US. Did you have to make any cultural edits prior to its release?
Yes. My editors and I decided that it might put American readers off if they couldn't understand certain words. "Lower Sixth" is now "junior year." "Snog" is now "kiss." And often, my editors couldn't understand things themselves. For instance, there's no word for "busker" in the US – that one sent them into a real confusion! I had to explain that it meant "street musician," and everyone was like, "ohhhh, now I get it!"
Can you tell us anything about book 4,

Too Cruel For School

?
Hmmm, I don't want to say too much in case it spoils things. But here's a little taster: cracks start to show in certain friendships. Alice struggles with difficult romantic choices. And Mimah falls for an unexpected guy. I'm very excited about that one.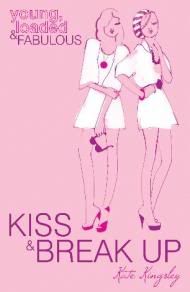 When not writing about scandalous teens, how do you like to pass the time? Shopping, maybe? :)
Ha! What makes you think I like shopping?? Ok, I admit: I do. One of my fave shops is Barneys in NY – their buyers have a knack for finding cool young designers whose clothes you just can't resist. That's probably why I come out broke every time I go in. I also love to read – everything from Dickens to Jilly Cooper. I'm into photography. I love travel. And I'm a bit like Seb, in that I can't resist obscure foreign films and art galleries.
Are there any other YA books you'd recommend to fans of your writing?
I like David Levithan a lot. At the moment, I'm reading
Nick & Norah's Infinite Playlist
, which is great – much better than the film! If you're into chick lit, I'd recommend Sarah Dessen's book,
Lock and Key
. It's romantic, gripping, and extremely well written.
----------
Related links: