In My Mailbox idea from Kristi @ The Story Siren, and all links take you to Amazon.
I had a really fun mailbox this week, with some cool extras and some AMAZING sounding books that I can't wait to read. I am so spoilt for choice, and choosing a new book to read is getting harder and harder! I think I'm building my own library, which is very cool. :D If you want larger pics of the books, just clickity-click the image!
Hope you guys all had a great week and, as always, happy reading!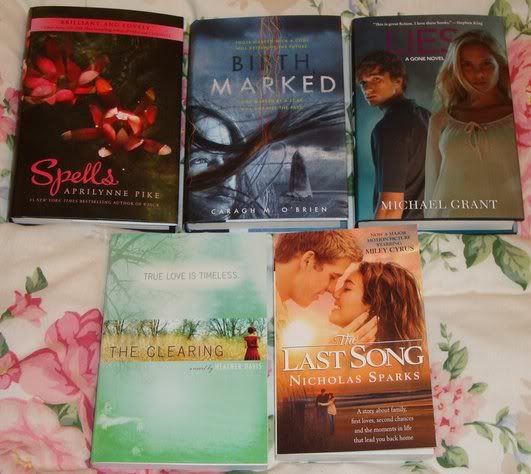 For review: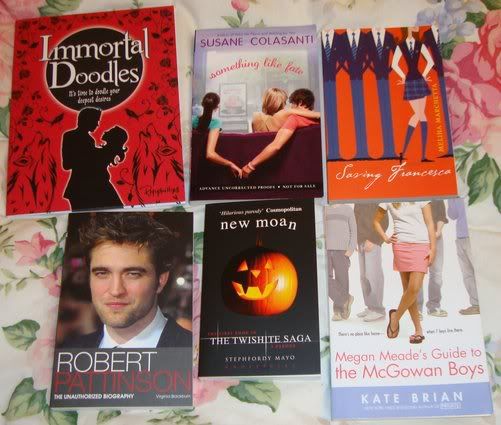 Gifts:
(From Carla - thanks matey!)
I also got some cool swag type stuff this week. My friend at Puffin sent me a lovely Puffin 70th Anniversary bag and a plush Moomin toy, which
Tommy Donbavand
has named Dennis.
Suzanne Young
sent me some signed
Naughty List/So Many Boys
bookmarks, postcards and cover image - I'll be giving some of these away soonish.
Barbara Dee
sent along a
This Is Me From Now On
bookmark, and my friend at Orion sent a huge
Prince of Mist
poster and bookmarks. :) Thanks, everyone!