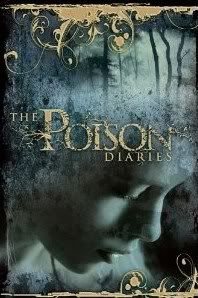 Publisher:
HarperCollins
Format:
Paperback
Released:
May 27th, 2010
Grade rating:
B+
Amazon summary:
Jessamine has spent her whole life in a cottage close to her father's apothecary garden, surrounded by medicinal plants and herbs that could kill her -- although her father has never allowed her into the most dangerous part of the grounds... the poison garden. And so she's never had reason to be afraid -- until now. Because now a newcomer has come to live with the family, a quiet but strangely attractive orphan boy named Weed. Though Weed doesn't say much in words, he has an instant talent for the apothecary's trade, seeming to possess a close bond with the plants of the garden. Soon, he and Jessamine also share a close bond. But little does Jessamine know that passion can be just as poisonous as the deadliest plants in the garden...
Review:
After hearing excellent things about Wood's other YA series, I had high expectations for
The Poison Diaries
. I wasn't in the least bit disappointed, and I really hope it's the first book in a series. Wood's writing was fantastic, and the imagery she created within her words was just beautiful. Her description of the monastery cottage and its surrounding gardens was also a pleasure to read, and she really brought the setting to life.
The story itself was somewhat unusual, with plants, poison and a carefully guarded apothecary at the forefront of the plot. I loved how everything unfolded into a tale of love and sacrifice, and I was surprised by the actions forced in the last chapter.
The Poison Diaries
starts off at a steady pace and, at first, it isn't clear where it will end up. All that changes when a new character is introduced, and from then on the book spirals into a web of secrecy and deceit.
Weed was an excellent character, and I would like to see more of him, as well as more of his background and history. I didn't feel like I knew him as well as I could have done, but maybe Wood is saving him for a future instalment in the series? (Fingers crossed). Jessamine was easy to get along with, and I particularly enjoyed her personal thoughts and the extracts from her poison diary. Weed and Oleander, the Prince of Poisons, were the best characters to appear on the pages, and they easily stole the show.
The Poison Diaries
was inspired by the current Duchess of Northumberland's public English gardens, of which I now want to visit. I'm sure they're fascinating! Maryrose Wood definitely delivered with this book, and I think I need to dig out my copies of her other series. She certainly has a way with words, not to mention a great knowledge of plants and their poisons.