I don't know about you guys, but I love looking forward to new titles coming up. It's not always easy to find out what's due to be published, which is why I thought I'd do a series of UK publisher spotlights. These posts will tell you about upcoming 2010 books, and will include a synopsis and cover image when available (all descriptions and images are from Amazon and a rockin' publicist!).
-----

This week's spotlight is Bloomsbury, home of
Harry Potter
and hundreds of other fantastic books. It would be impossible to list everything they're publishing this year, so here are just a handful of their upcoming 2010 titles. I'm looking forward to reading them all, and the covers are lovely!
4.3.2.1.
by Jim Eldridge & Noel Clark (Paperback movie tie-in, May)
When four girls meet to discuss their weekend plans, little do they know quite what excitements lie before them. Soon they are embroiled in a brilliant diamond heist, trans-Atlantic flights, various romances and a lot of high-octane adventure in London and New York. Based on Noel Clarke's new film of the same name with countrywide summer 2010 release, this novelisation keeps the reader on the edge of their seat as the girls embark on a weekend they will never forget.









-----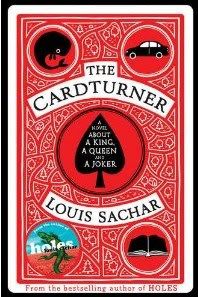 The Cardturner
by Louis Sachar (Hardcover, 1st June)
When Alton's ageing, blind uncle asks him to attend bridge games with him, he agrees. After all, it's better than a crappy summer job in the local shopping mall, and Alton's mother thinks it might secure their way to a good inheritance sometime in the future. But, like all apparently casual choices in any of Louis Sachar's wonderful books, this choice soon turns out to be a lot more complex than Alton could ever have imagined. As his relationship with his uncle develops, and he meets the very attractive Toni, deeply buried secrets are uncovered and a romance that spans decades is finally brought to a conclusion. Alton's mother is in for a surprise!
-----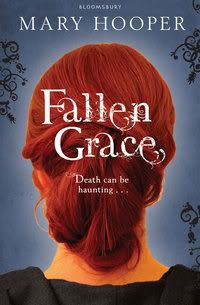 Fallen Grace
by Mary Hooper (Hardcover, 7th June)
Grace Parkes has just had to do a terrible thing. Having given birth to an illegitimate child, she has travelled to the famed Brookwood Cemetery to place her small infant's body in a rich lady's coffin. Following the advice of a kindly midwife, this is the only way that Grace can think of to give something at least to the little baby who died at birth, and to avoid the ignominy of a pauper's grave. Distraught and weeping, Grace meets two people at the cemetery: Mrs Emmeline Unwin and Mr James Solent. These two characters will have a profound affect upon Grace's life. But Grace doesn't know that yet. For now, she has to suppress her grief and get on with the business of living: scraping together enough pennies selling watercress for rent and food; looking after her older sister, who is incapable of caring for herself; thwarting the manipulative and conscience-free Unwin family, who are as capable of running a lucrative funeral business as they are of defrauding a young woman of her fortune. A stunning evocation of life in Victorian London, with vivid and accurate depictions, ranging from the deprivation that the truly poor suffered to the unthinking luxuries enjoyed by the rich: all bound up with a pacy and thrilling plot, as Grace races to unravel the fraud about to be perpetrated against her and her sister.
-----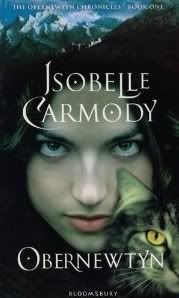 Obernewtyn
by Isobelle Carmody (Paperback, 7th June)
In a world struggling back from the brink of apocalypse, life is harsh. But for Elspeth Gordie, born with enhanced mental abilities, it is also dangerous. Survival is only by secrecy and so she determines never to use her forbidden powers. But it is as if they have their own imperative and she is brought to the attention of the totalitarian Council that rules the Land. Banished to the remote mountain institution of Obernewtyn, she must throw off her cloak of concealment and pit herself against those that would resurrect the terrible forces of the apocalypse. Only then will she learn most truly who and what she is ...Elspeth is determined to uncover the plot and so, accompanied only by her cat, Maruman, embarks on a terrible adventure full of danger, the conclusion to which promises not just uncertainty about her safety but also that of many around her.





-----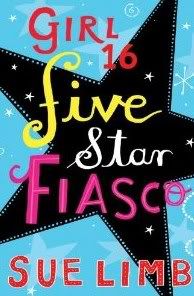 Girl 16: Five-Star Fiasco
by Sue Limb (Paperback, 7th June)
The teenage world of Jess Jordon is looking characteristically chaotic: Mum has joined an online dating programme and has recruited Jess as advisor, while Jess' best friend Flora has a rich new boyfriend who Jess can't possibly keep up with. Then Jess' own boyfriend, Fred, does something unbelievably treacherous and spineless. Jess is becoming completely fed up with the male sex, and is beginning to think that the only reliable form of male is e-mail ...Never mind, there's Valentine's Day to look forward to. Fred is sure to make amends then. Isn't he?
-----
Molly McGarry seems to have it all – she's smart, she attends the prestigious Midvale Academy prep school and she's finally got the guy of her dreams, Gideon Rayburn. But now everything's changing. Molly and Gid got together in a very unusual way, when Molly mysteriously entered Gid's mind, and so could 'guess' what he was thinking and exactly what he wanted. This gave Molly one-upmanship over Cullen and Nicholas, Gid's debauched and rebellious room-mates, who pressure Gid and prefer him single.

By some bizarre twist of fate, Molly suddenly leaves Gid's mind and enters the mind on Pilar Benitez-Jones, possibly the hottest girl in the world, and definitely not someone whose head she want to be inside. Pilar flirts with Gid. A lot. And she appears to be the shallowest and most spoilt rich girl on campus. No longer inside the head of her crush, Molly feels her life spiralling out of control. Gradually Molly realises that being inside Pilar's head has its advantages as she tries to influence Pilar for her own schemes and to salvage her grades – with ensuing chaos.

-----
Pastworld
by Ian Beck (Paperback edition, 5th July)
Pastworld. A city within a city. A city for excursions and outings. Pastworld is a theme park with a difference, where travellers can journey back in time for a brush with an authentic Victorian past. But what if the Jack the Ripper figure stopped play-acting and really started killing people? For Caleb, a tourist from the present day, his visit goes terribly wrong when his father is kidnapped and he finds himself accused of murder. Then Caleb meets Eve, a Pastworld inhabitant who has no idea the modern world exists. Both Caleb and Eve have roles to play in the murderer's diabolical plans - roles that reveal disturbing truths about their origins.
-----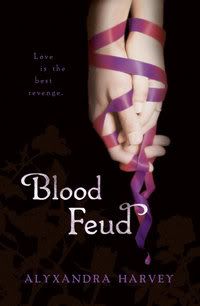 The Drake Chronicles: Blood Feud
by Alyxandra Harvey (Paperback, 5th July)
This second instalment of The Drake Chronicles sees suave, ladies man Logan Drake meet his match. Isabeau St Croix has everything Logan admires in a woman: class, strength, beauty and style. She also has a two hundred year old grudge against the vampire who turned her and Logan is destined to help her exact revenge on him.

Isabeau survived the death of her parents, the peril of the French Revolution and the treacherous journey to England only to be turned into a vampire by the evil Greyhaven. After two hundred years buried in Highgate Cemetery she was rescued by Kala and her hounds. Now she is one of the Cwn Mamau and as fiercely loyal to them as Logan is to his family. Kala has foreseen that Isabeau and Logan's futures are intertwined. Together they must fight Monmatre's men and defeat Greyhaven, but can they both survive the battle . . .

-----


Forest Born
by Shannon Hale (Paperback, 5th July)
Rin, Razo's little sister, is haunted by the forest she has always loved. When Razo invites her back to the city to be one of Queen Ani's waiting women, she happily accepts...only to end up on the adventure of her lifetime, following the queen, Enna, and Dasha into the countryside in search of a fire-starting enemy that no one can see. As she learns more about the three women's magical talents, she finds her own strength comes from places both expected the forest and unexpected the sound of her own voice. A brilliant addition to the "Books of Bayern', this book is a treat for fans of this series, and stands alone for readers who might be discovering the joys of Shannon Hale's writing for the first time.





-----
The Space Crime Conspiracy
by Gareth P. Jones (Paperback, 7th July)
In prison, accused of murdering President Vorlunar, things are not looking good for Stanley. But when he is released, matters get even worse! He discovers that his assumed crime has given him not only notoriety, but value. How can a boy who lives above a pub in south-east London cope with bounty hunters with beards on their foreheads, lawyers who specialise in Intergalactic Law, Pan-Dimensional Litigation and Criminal Prosecution, and the terrifying bird-headed space pirates, the Marauding Picaroons.
-----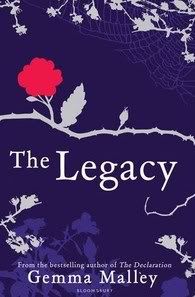 The Legacy
by Gemma Malley (Hardcover, 2th September)
When a Pincent Pharma lorry is ambushed by the Underground, its contents come as a huge surprise - not drugs, but corpses in a horrible state. It appears Longevity isn't working and the drugs promising eternal youth are failing to live up to their promises. A virus is sweeping the country, killing in its wake, and Longevity is powerless to fight it. When Richard Pincent of Pincent Pharma suggest that the Underground has released the virus, something has to be done to put the story straight and once and for all alert everyone to the truth.
-----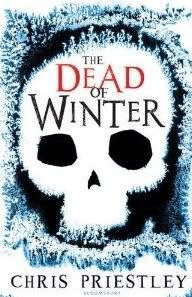 The Dead of Winter
by Chris Priestley (Hardcover, 4th October)
Michael Vyner recalls a terrible story, one that happened to him. One that would be unbelievable if it weren't true! Michael's parents are dead and he imagines that he will stay with the kindly lawyer, executor of his parents' will ...Until he is invited to spend Christmas with his guardian in a large and desolate country house. His arrival on the first night suggests something is not quite right when he sees a woman out in the frozen mists, standing alone in the marshes. But little can prepare him for the solitude of the house itself as he is kept from his guardian and finds himself spending the Christmas holiday wandering the silent corridors of the house seeking distraction. But lonely doesn't mean alone, as Michael soon realises that the house and its grounds harbour many secrets, dead and alive, and Michael is set the task of unravelling some of the darkest secrets of all.
-----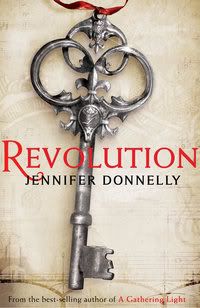 Revolution
by Jennifer Donnelly (Hardcover, 4th October)
Andi lives in New York and is dealing with the emotional turmoil of her younger brother's accidental death. Alex lives in Paris and is a maid to the royal family as the French Revolution rages. They're both struggling with their responsibilities and their places in the world.

When Andi is sent to Paris to get her out of the trouble she's so easily enveloped by in New York, their two stories collide, and Andi finds a way to reconcile herself not only to her past but also her future.

-----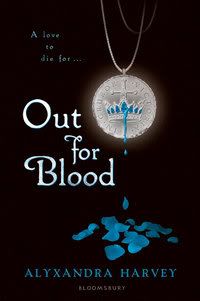 The Drake Chronicles: Out for Blood
by Alyxandra Harvey (Paperback, 1st November)
The third instalment of

The Drake Chronicles

. Hunter Wild just wants to get through her last her at the Helios-Ra Academy. To do so, she'll have to betray her grandfather, date a vampire and possibly take down the entire League – all before the end of term.

-----
Here's some exciting news: There isn't much information for this book at the moment, but the third book in the
Need
series by Carrie Jones, titled
Entice
, will be published on 3rd January 2011. I can't wait!
-----