I don't know about you guys, but I love looking forward to new titles coming up. It's not always easy to find out what's due to be published, which is why I thought I'd do a series of UK publisher spotlights. These posts will tell you about upcoming 2010 books, and will include a synopsis and cover image when available (all descriptions and images are from Amazon).
First up is my personal favourite UK publisher: Simon & Schuster Children's! Here's what you can look forward to from S&S throughout the rest of 2010...

Leviathan
by Scott Westerfeld (Paperback, 27th May)
Two opposing forces are on the brink of war. The Clankers - who put their faith in machinery - and the Darwinists - who have begun evolving living creatures into tools. Prince Aleksandar, the would-be heir to the Austro-Hungarian throne, comes from a family of Clankers, and travels the country in a walker, a heavily-fortified tank on legs. Meanwhile Deryn Sharp, a girl disguised as a boy, works for the British Empire, crewing the ultimate flying machine: an airship made of living animals. Now, as Alek flees from his own people, and Deryn crash-lands in enemy territory, their lives are about to collide...







-----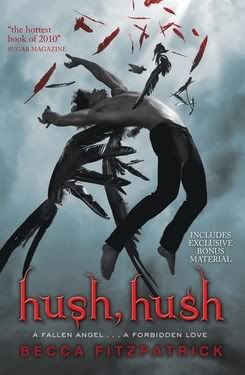 Hush, Hush
by Becca Fitzpatrick (Paperback, 27th May)
Nora's never been particularly attracted to the boys at her school. Not until Patch came along. With his easy smile and eyes that seem to see inside her, she is drawn to him against her better judgement. But after a series of terrifying encounters, Nora's not sure who to trust. Patch seems to be everywhere she is and knows more about her than her closest friends.And when she tries to seek some answers, she finds herself near a truth that is way more unsettling than anything Patch makes her feel. For Nora is right in the middle of a centuries-old battle between the immortal and those that have fallen - and sooner or later, she's going to have to pick sides...
-----
The Demon's Covenant
by Sarah Rees Brennan (Paperback, 27th May)
Mae Crawford always thought she was in control. Now she's learned that her little brother Jamie is a magician and Nick, the boy she'd set her heart on, has an even darker secret. Mae's whole world has spun out of control, and it's only going to get worse. When she realises that Jamie has been meeting secretly with the new leader of the Obsidian Circle and that Gerald wants him to join the magicians, she's not sure how to stop Jamie doing just that. Calling in Nick and Alan as reinforcements only leads to a more desperate conflict because Gerald has a plan to bring Nick down - by using Alan to spring a deadly trap. With those around her torn between divided loyalties and Mae herself torn between her feelings for two very different boys, she sees a chance to save them all - but it means approaching the mysterious and dangerous Goblin Market alone...
-----
Forbidden Game
by L.J. Smith (Paperback, 6th July)
It all started with a board game. But what was supposed to be an evening of friends, fun, and games, becomes a night of danger, drama, and obsessive love. Because when Jenny and her friends try to play the Game, it comes to life. Suddenly they are in a dark world where Julian, the gorgeous guy who sold Jenny the game, rules as Prince of the Shadows. Julian is in charge, making their darkest nightmares reality. And he will do anything to claim the beautiful Jenny as his prize. The Game is real, and these friends must play through - and the only way to win is to face their most secret fears. To lose the Game is to lose your life. And that is only the beginning...






-----
Million Dollar Mates
by Cathy Hopkins (Paperback, 8th July)
Jess Hall's dad is the new general manager at Porchester Park, and is moving Jess, her brother and pet cat into a staff apartment there. Jess is dreading the move, until she learns the apartments are strictly A-list only and soon to be populated by actors, musicians, models and millionaires...But fraternising with the stars isn't all it's cracked up to be, and soon Jess is wishing for a return to real-life - but can she admit to her friends that the gilded cage isn't quite as golden as she'd anticipated?
-----
Claire de Lune
by Christine Johnson (Paperback, August)
Hanover Falls hasn't had a werewolf problem in over one hundred years. But when people suddenly start dying in Claire Benoit's town, panic spreads fast. At Claire's sixteenth birthday party, the gruesome killings are all anyone can talk about. Claire, however, is more interested in the fact that the gorgeous Matthew Engle keeps chatting and flirting with her as if she's the only girl there. But that night, she discovers something that takes away all sense of normalcy: she's a werewolf. As Claire is initiated into the pack of female werewolves, she must deal not only with her changing identity, but also with a rogue werewolf who is putting everyone she knows in danger. Claire's new life threatens her blossoming romance with Matthew, whose father is leading the werewolf hunt. Now burdened with a dark secret and pushing the boundaries of forbidden love, Claire is struggling to feel comfortable in either skin. With her lupine loyalty at odds with her human heart, she will make a choice that will change her forever...
-----
The Chosen One
by Carol Lynch Williams (Paperback, 5th August)
Thirteen-year-old Kyra has grown up in her isolated community without ever questioning the fact that her father has three wives and she has twenty brothers and sisters; without ever questioning the strict rules imposed by 'the Prophet who leads them. But now Kyra has started keeping secrets. She reads books that are forbidden and sneaks away to meet Joshua, the boy she hopes to choose for herself, instead of having a husband chosen for her. Kyra knows that it's only a matter of time before her two secret loves are discovered. And when the Prophet decrees that she is to become the seventh wife of her sixty-year-old uncle, Kyra is forced to make a desperate choice. But saving herself means endangering everyone she's ever cared for. How far should she go for freedom?
-----

Dork Diaries: Party Time
by Rachel Renee Russell (Paperback, 5th August)
Nikki is finally starting to adjust to life at her new school and things are looking up. She's made some real friends and her major crush, Brandon, even asks her to be his lab partner in science, Hello! Seriously awesome development! But when Nikki overhears mean girl Mackenzie bragging that Brandon's going to take her to the Halloween dance, a bummed Nikki agrees to spend Halloween at a kids' party for her little sister Brianna. It's only after she makes the commitment that she finds out Mackenzie was lying and that her dream of going to the party with Brandon could be a reality. Now she's got two parties to juggle, what's a girl to do?
-----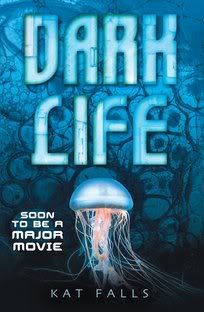 Dark Life
by Kat Falls (Paperback, 5th August)
Ty has lived under the ocean for his entire life. Following global warming and the rise of the seas, his family joined an underwater community in hopes of living in the new frontier of the ocean floor. But When Ty meets Gemma, a girl from "topside", who is searching the seas for her brother, she quickly makes his life very complicated. Together Ty and Gemma face dangerous sea creatures and venture into the frontier town's rough underworld as they search for her missing brother. But the deeper they dig, the more attention they attract, and soon Ty and Gemma find themselves being hunted by a gang of outlaws who roam the underwater territories causing havoc, and who seem to have eerie abilities. But Ty has a secret of his own, living underwater for his entire life has meant he has also developed a "special" power. Can he keep it a secret from Gemma and his family or is it time for him to finally tell everyone the truth?





-----
The Night of the Solstice
by L. J. Smith (Paperback, September)
When Claudia Hodges-Bradley meets a fox, she knows it will be an extraordinary day. Not just any fox, this vixen is the magical familiar of the sorceress Morgana Shee. For years, Morgana has guarded the solitary gate between Earth and the Wildworld, a shimmering parallel universe where legends still live. She alone holds the secret of the mirrors that serve as the last surviving passage to enchantment. But Morgana has been betrayed and imprisoned in the Wildworld, and the fox is determined to recruit Claudia and her siblings for the rescue mission. Armed only with courage and determination, Alys, Charles, Jane and Claudia must save Morgana before the winter solstice, when evil sorcerer Cadel Forge plans to escape the Wildworld and conquer Earth. And with December 21st only 2 weeks away, there is no time to lose...
-----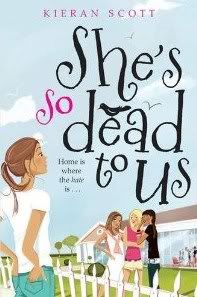 She's So Dead to Us
by Kieran Scott (Paperback, 2nd September)
Home is where the hate is...Ally Ryan's back in Orchard Hill, a place she vowed never to set foot in again. Not after the trauma of her family fleeing their home in shame when her dad's business dealings almost bankrupted their local community. Now she's moved back, but her old 'friends' are cutting her dead. And while she may have outgrown the country club-trust fund-new car every year-lifestyle, they certainly haven't - and they won't let her forget that now she's living on the wrong side of the tracks. As if dealing with past demons and current grudges isn't enough, now Ally's met the handsome, wealthy and totally into her Jake Graydon, who just happens to live in her old house and be part of the clique that's rejected her...complicated much? Ally was hoping to start her life over again, but she's learning that some things just can't be forgotten...
-----


The Haunted
by Jessica Verday (Paperback, 2nd September)
After a summer spent reclaiming her sanity and trying to forget the boy she fell in love with by the bridge where her best friend drowned - the boy who must not exist, cannot exist, because she knows that he is dead - Abbey returns to Sleepy Hollow, determined to leave the ghosts of her past behind. She throws herself into schoolwork, perfume-making and her friendship with Ben, her cute and funny lab partner, who just might be able to help her get over Caspian once and for all. But Abbey is never going to truly be able to move on from Caspian, and Caspian has no choice but to return to her side: for Caspian is a Shade and Abbey is his destiny. The two are tied not only to each other, but also to the town of Sleepy Hollow, and the famous legend that binds their fates - a legend whose true ending and dark truths they are only just beginning to guess...
-----


Shade
by Jeri Smith-Ready (Paperback, 2nd September)
Like everyone born after The Shift, sixteen year-old Aura can see and talk to ghosts. Persistent, and often angry, some even on the verge of becoming Shades, these violet-hued spirits are constantly talking to her, following her, and demanding her help to make amends for their untimely deaths. Aura has always found this mysterious ability annoying and wished she could find a way to reverse it. She'd much rather the ghosts left her alone so she could spend time with her boyfriend, Logan. But when Logan dies suddenly and unexpectedly, Aura is forced to reconsider her connections with the dead...and, the living. Surely a violet-hued spirit Logan is better than no Logan at all, isn't it? And things are complicated further when new exchange student, Zachary, is paired with Aura for a class project researching the 'Shift phenomenon'. Zach is so understanding - and so very alive. His support and friendship means more to Aura than she cares to admit. And, as Aura's relationships with both the dead, and the living, become more complicated, so do her feelings for both Logon and Zach. Each holds a piece of her heart...and clues to the secret of the shift.
-----

Buffy the Vampire Slayer Bind-up #1: Coyote Moon / Night of the Living Rerun / Portal Through Time
by Various Authors (Paperback, 2nd September)
As long as there have been vampires, there has been the Slayer. One girl in all the world, to find them where they gather and to stop the spread of their evil and the swell of their numbers...





Night of the Living Rerun

~

As if real life wasn't already overflowing with vampire-staking, Buffy is now dreaming about slaying! Night after night, it's the same thing...What could it mean? When Xander and Giles start acting like they have ancient alter egos, Buffy begins to realise what's going on. Can Buffy prevent the Master from escaping his supernatural prison before Sunnydale becomes history!





Coyote Moon

~

The seedy carnival looks like just the thing to give Buffy and her friends, Xander and Willow, a break from staking bloodsuckers. Some greasy food, a few cheap thrills - what more could a Slayer ask for? But then Buffy senses something evil behind this carnival. Could it be connected to the corpses that are turning up around Sunnydale. Can Buffy find out what's going on in time to save her friends? Or has the Slayer become the prey?





Portal Through Time

~

The Master, Buffy's nemesis, may be gone, but he is by no means forgotten. One of his devotees has set out to alter the past, killing off Slayers in order to change the future. With the Slayer line extinguished, there will be no Buffy. And without Buffy, no one will be able to prevent him as he resurrects The Master. Having opened a portal through time he is about to send his minions into the past to murder the most influential Slayers in history. Buffy is forced to follow them through the portal in a race against time and evil. But the problem is...you can't change the past without altering the present...
-----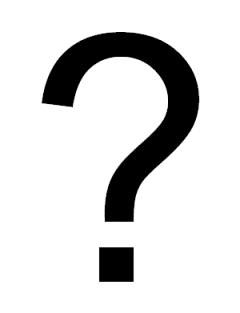 Behemoth
by Scott Westerfeld (Hardcover, 1st October)
The Leviathan arrives in Constantinople, a city where Clanker culture and Darwinst principles intersect in the most intriguing ways. Dr Barlow and Deryn deliver their precious cargo to the Sultan, but their peace-keeping mission goes unexpectedly - and disastrously - awry. Now the only way to save themselves in this hostile, politically-charged city is for Dr Barlow to offer up the thing that matters most: the air ship. Alek escapes from his prison camp and goes on the run with his men and the loris while Count Volger stays behind to fend-off the pursuit, forcing Alek to take on new responsibilities. Meanwhile a secret mission lands Deryn in serious danger...and leads both teens to re-evaluate their precarious situations in the world.
-----
Crescendo
by Becca Fitzpatrick (Hardcover, 14th October)
Nora should know better than to think her life can return to normal after falling in love with a fallen angel. And Nora's life isn't normal - her dad was murdered, and the facts about his death just don't add up. Now Nora's own life is in imminent danger. Are she and Patch strong enough for the battle ahead?
-----
Buffy the Vampire Slayer Bind-up #2: Halloween Rain / Bad Bargain / Afterimage
by Various Authors (Paperback, 1st November)
Buffy Summers is the Chosen One. Born with unnatural strength and instincts, she alone must fight off the vampires of the world to save humankind. Not to mention she also must deal with everyday teen nightmares: dating, friends, and high school. Buffy, along with her best friends Willow and Xander, struggle to save the world one fiesty vamp at a time.





Halloween Rain

~

Even without a maniacal scarecrow, a Sunnydale Halloween is a truly horrific happening. There are enough zombies and vampires about, ready to party hearty and eat some brains, to keep the Slayer and her friends up all night. But then the rain starts to fall...





Bad Bargain

~

All hell breaks loose when Sunnydale High is once again the focus for channelled evil - but is the infestation of strange demonic vermin a harbinger of something much worse to come...?





Afterimage

~

A mysterious stranger has designs on Sunnydale as the town prepares for an all-night session of horror films at the Drive-in - and that's when things get very weird indeed.
-----