In My Mailbox idea from Kristi @ The Story Siren, and all links take you to Amazon. Click images for a bigger picture!
I had a great, great week this week.
Bree Tanner
,
Nightshade
,
Kiss It
... *excited* I LOVED
Bree Tanner
, though anyone who knows me or my blog could have guessed that when its release was announced. I stayed up all night and went and bought it at 5.05am... I hope Stephenie appreciates my dedication! ;)
So here's what I got this week: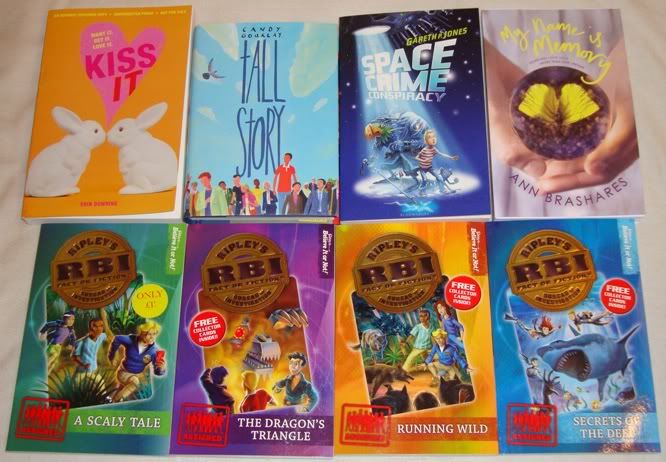 For review:
Bought:

Gifts:

Nightshade by Andrea Cremer (US ARC. Signed *squee*)
This one came all the way from BEA, from the awesome Steph at
Steph Su Reads
. I had no idea I was getting it, and I was SO excited when I opened the package. Thanks Steph, and Andrea for signing it!
I was invited to Carlos's event at Foyles in London, but couldn't go, so the lovely Nina from Orion sent me a signed book. Thank you Nina!
I also got some really cool swag this week, courtesy of
Steph
and BEA again (signed
Shade
bookmark *dances*), and Kay Cassidy. I won some
Cinderella Society
swag over at
Sophie
's blog, which was ace. Thanks again guys!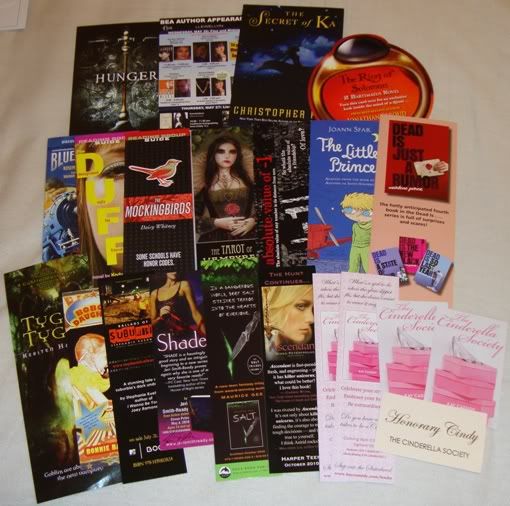 Hope you all had really good weeks, and happy reading!