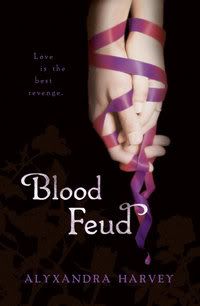 US // UK
Apologies to fans of the US cover, but I really don't like it. I don't find the chosen models visually appealing in any way, and though I like the green eyes, I just don't think the overall effect works. I do prefer the title font, though - it's edgier and possibly more suited to a story about vampires.
The UK cover is simple and eye-catching, and uses my favourite single image design. For some reason I find this really effective, as the covers never seem cluttered or like they're trying too hard. The title font isn't my favourite, but I think it compliments the striking image well.
Which would you rather have on your shelves?