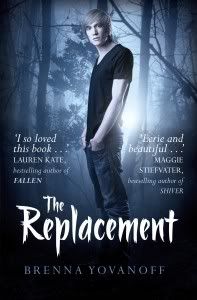 US // UK
It's a difficult one this week - I'm not sure which I prefer! At a first glance, the US cover looks like a horror story, while the UK one wouldn't look out of place in a supermarket's paranormal YA section. I'm quite surprised by how different the two covers are, and the fact that neither really gives the fey plotline away.
If I was forced to choose, I'd probably go with the US cover, just because it looks a little less cluttered and more eerie. Though, I must admit, the guy on our UK cover looks pretty interesting! ;)
Which would you go for: scissors and knives, or a hot blonde boy? Decisions, decisions...