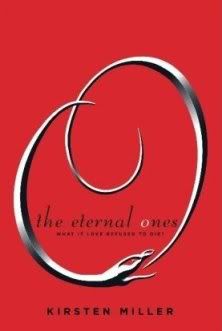 Publisher:
Puffin Razorbill
Format:
Paperback
Released:
August 19th, 2010
Grade rating:
A-
Amazon summary:
Haven Moore has always known she's different: there are the talents that can't be explained; the knowledge of places she's never been; and then there are the visions that overwhelm her - terrifying visions of a life that ended tragically two decades earlier and more than a thousand miles away in New York City. The citizens of Haven's rural, highly religious community, believe that she's been possessed by a demon. But this is no demon: it's reincarnation. Haven journeys all the way to Manhattan in search of clues about her past life and a decades-old murder. One wrong move could lead her into the clutches of the sinister villain at the center of a conspiracy much larger than she could have ever imagined. But if she makes the right choices, Haven will find the answers she's been seeking her entire life.
Review:
Some of you are probably thinking, "Oh no, not *another* paranormal YA with a love story that spans centuries. Haven't I read a dozen of them over the last year?!". The answer to that is most probably yes, though I doubt any of them are quite as unique as
The Eternal Ones
. By unique I mean there isn't a vampire or werewolf in sight, and instead the subject of past lives and reincarnation is given some attention.
The Eternal Ones
is in no way a perfect book -- Haven can be irritatingly trusting, the writing gets a little choppy towards the middle section, and things seem to slot into place a little too easily. However, looking past all that, what you will find is an incredibly compelling voice and style, an interesting idea and a twist at the end that will leave you feeling like you've solved a puzzle you've been trying to finish for days.
The charming southern setting of Snope City really appealed to me, as I love learning about new American accents and places, and the South isn't somewhere I'm overly familiar with. Haven's best friend Beau also lives there, which is part of the reason why he's so cool. He's a gay teenager in a constricted town, but isn't afraid to be himself or stand out. Miller also provides him with dialogue so utterly deadpan and witty that I can't help but love him. The plot jump to New York allows Haven's story to move forward without seeming forced, and also introduces awesome characters like Iain and Adam. Both potentially dangerous and mysterious, they add the romance and mystery that makes
The Eternal Ones
so addictive.
The Eternal Ones
is a great book that hooked me after the first couple of pages, and didn't let up until I'd reached its surprising conclusion. I'm so glad this is the first in a series because, after that ending, I'm dying for more. Though if it means I'll have to join the creepy Ouroboros Society, count me out!