I don't know about you guys, but I love looking forward to new titles coming up. It's not always easy to find out what's due to be published, which is why I thought I'd do a series of UK publisher spotlights. These posts will tell you about upcoming 2010 books, and will include a synopsis and cover image when available (all descriptions and images are from Amazon and Dom!).
-----

This week's spotlight is Macmillan, famously home to Meg Cabot and Alyson Noel. They've also got an exciting vampire debut publishing in September, which is a great read. Bear in mind that most of these titles are part of a series, so don't read the synopsis if you're avoiding spoilers!

August 2010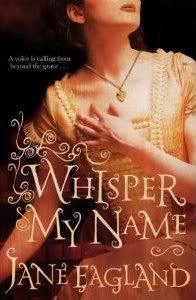 Whisper My Name
by Jane Eagland

Published 6th August 2010
Since she was twelve, Meriel Garland has lived with her grandfather in London, exiled from her beloved India following the death of her mother. Now sixteen, Meriel chafes against the strict regime of tests and study that her grandfather imposes on her. Escaping, she discovers a world outside her narrow existence – one that promises admiration for her acting skills, social success and the dark mysteries of séances. Disbelieving at first, she is drawn in when the young medium Sophie Casson passes on a message apparently from beyond the grave – and Meriel begins to suspect she might not be alone in the world after all. In searching for the truth about her past, Meriel uncovers a sinister scheme – and soon it's hard to know who she can really trust . . .
Gifted: Speak No Evil
by Marilyn Kaye
Published 3rd September 2010
Everyone in the Gifted class has a secret, but Carter Street is the most mysterious student of all. He never speaks, and no one knows who he is or where he came from; they just know that like them, he's special.

But there's something going on behind Carter's blank stare - something dangerous . . .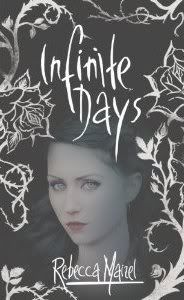 Infinite Days
by Rebecca Maizel
Published 3rd September 2010
For 500 years Lenah Beaudonte has been a vampire. 500 years of seduction, blood and destruction. But she is sickened by her dark powers – and longs to feel the sun on her skin, grass under her bare feet, and share the breath of a human kiss. She wants to be mortal again. But is she really capable of being human, after her long years of darkness? Waking up as a sixteen-year-old girl brings Lenah many things – the life she has missed, taste, touch, love. But a vampire soul is not easily shed. And her coven – the four vampires she led in decadence and thrilling destruction – want their queen back . . .
Airhead: Runaway

by Meg Cabot
Published 3rd September 2010
Emerson Watts is on the run: from school, from her family and from herself. She's reeling from the shock that Nikki, the girl whose body her brain was forced to inhabit, is still alive. And she's furious. Manipulative Brandon plans to use Em to discover a secret that will ensure his success, whilst Christopher is out for revenge, fuelled by his jealousy. With everyone around her playing a dangerous game, maybe Em should just keep on running...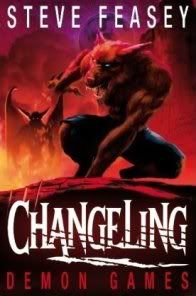 Changeling: Demon Games
by Steve Feasey
Published 3rd September 2010
Teenage werewolf Trey is facing the most important and dangerous mission of his life. He must journey into the dark Netherworld and rescue Alexa, daughter of his vampire guardian Lucien, who is being held hostage by a powerful demon lord. But strength and courage alone are not enough to succeed – instead Trey must 'win' both their freedoms by participating in a death-match against his deadliest nemesis yet. The forces of evil are stacked against him and Trey can only be certain of one thing... one of them WILL die.
October 2010


The Immortals: Dark Flame
by Alyson Noel
Published 1st October 2010
Once it seemed being immortal was a gift to Ever Bloom - now it's a curse. And she's a danger to herself.

Ever has been dabbling in Magyck - seeking to explore her own powers, hoping to find a future for her relationship with Damen. But she's not in control - in fact, the magyck has bound her eternally to her immortal enemy, Roman. Whenever he's near, she feels his heartbeat, his breath, his blood racing in her veins. Ever is in deep - and the one person who might be able to help her must never find out what she's done...
Young Sherlock Holmes: Red Leech
by Andrew Lane
Published 5th November 2010
Sherlock knows that Amyus Crow, his mysterious American tutor, has some dark secrets. But he didn't expect to find a notorious killer, hanged by the US government, apparently alive and well in Surrey - and Crow somehow mixed up in it. When no one will tell you the truth, sometimes you have to risk all to discover it for yourself. And so begins an adventure that will take Sherlock across the ocean to America, to the centre of a deadly web - where life and death are cheap, and truth has a price no sane person would pay...