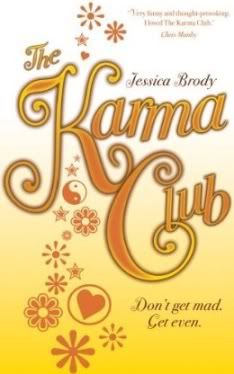 US // UK
Hmm, I'm not sure which cover I prefer here. Both look fun and summery, and make me think of YA chick-lit. I really like certain aspects from both, though if I had the choice of buying either copy, I'd probably lean towards the US edition. In my opinion, the UK cover looks a little too young, considering the characters are aged 17 and 18.
I also think it's interesting that the UK didn't decide to use a model on their cover. This seems to be happening more and more recently, with titles like
Claire de Lune, Candor
and
Wintergirls
opting for text and patterns rather than an image of a character.
Does anyone have any opinions on why the US and UK markets have such different attitudes when it comes to using male/female cover models? And which
Karma Club
cover has caught your eye?