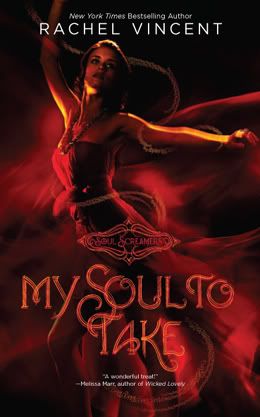 US // UK
I love both of these covers for Rachel Vincent's
My Soul to Take
, though I think I just prefer the UK one a little bit more. I've got a bit of a thing for white/lighter covers recently, so this one fits right in with my current preference. Also, I think it seems more plot specific, seeing as the story is about banshees.
I own the US edition, and it's really nice in person, with raised font and very rich, dark colours. I'm not the biggest fan of the title font, though - I think the UK has done that better. The swirly reds on the US jacket make it look more paranormal, I think, while the wispy UK design would make me think horror.
Which would you prefer to own?