In My Mailbox idea from Kristi @ The Story Siren, and all links take you to Amazon. Click images for a bigger picture!
I had another great week for books. I'm excited to read every single one that I got - I actually just finished
A Little Wanting Song
, which was really good. There won't be an IMM post from me next week as I'm at a
Vampire Diaries
convention all weekend, but I'll do a double post the week after.
So here's what was in my big red post box this week!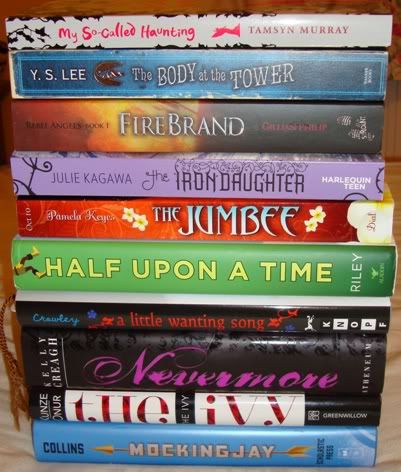 (They have really pretty spines too!)
For review: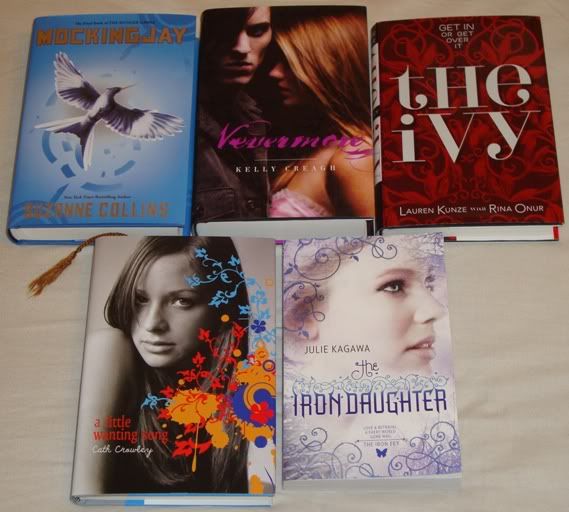 My friend from Waterstone's also nabbed a promotional
Passage
t-shirt for me, which I thought was pretty cool. Yay!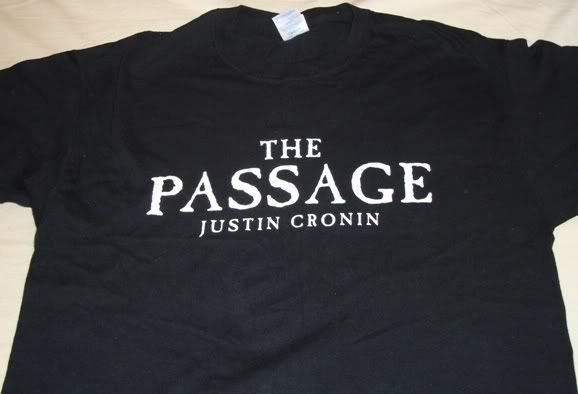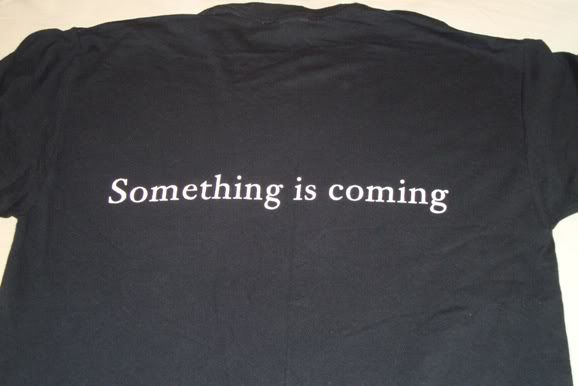 Happy reading, everyone!