In My Mailbox idea from Kristi @ The Story Siren, and all links take you to Amazon. Click images for a bigger picture!
I had another awesome week for books! I just finished
Trash
(it was so good!) and am really interested to see what
Elixir
is like. I wasn't a huge fan of
The Hollow
, but I've heard
The Haunted
is better, so I'm looking forward to that one. Also, the new Jimmy Eat World CD,
Invented
, arrived - 2 days before release date! *dances* For anyone who doesn't know, JEW have been my favourite band since the summer of 2001, and if you've never heard their amazingness, you should do so right now! It's been a 3 year wait for this one, so I'm pretty excited. :D (That's an understatement, I'm actually bouncing in my chair!)
Anyway, enough music talk. Here's what was in my mailbox this week...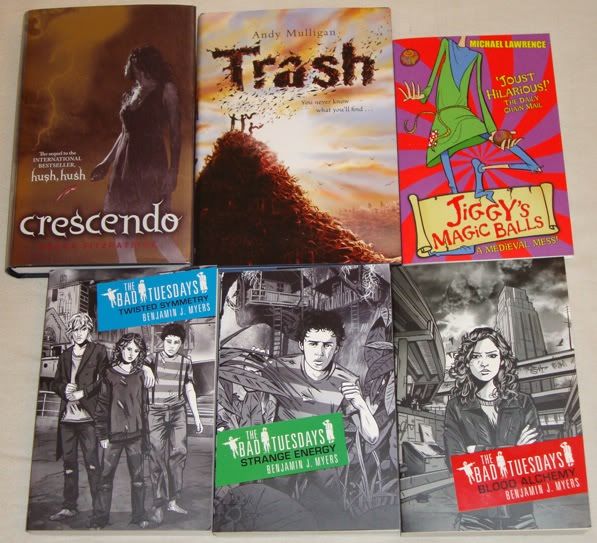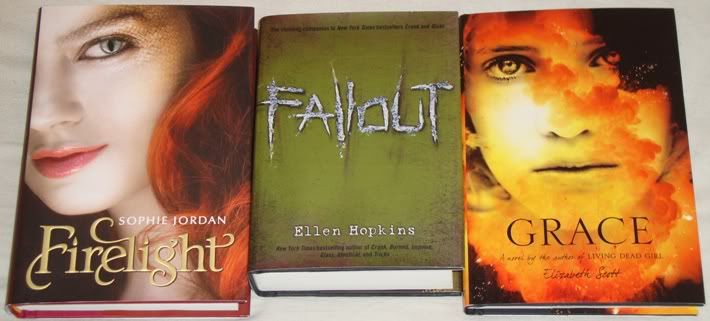 -----
My lovely friend Nina from Orion also sent me some packs of Marcus Sedgwick postcards. They show all of his books with their brand new covers, which I think are fantastic. If you have a favourite, let me know in the comments!
My Swordhand is Singing
is still my #1!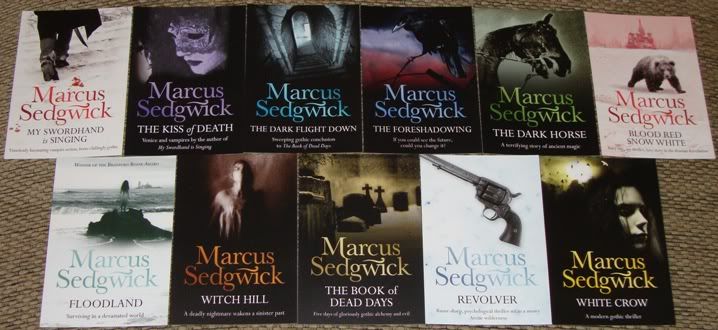 Happy reading!