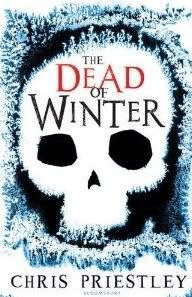 Publisher:
Bloomsbury
Format:
Hardcover
Released:
October 4th, 2010
Grade rating:
B/B+
Amazon summary:
Michael Vyner recalls a terrible story, one that happened to him. One that would be unbelievable if it weren't true! Michael's parents are dead and he imagines that he will stay with the kindly lawyer, executor of his parents' will ...Until he is invited to spend Christmas with his guardian in a large and desolate country house. His arrival on the first night suggests something is not quite right when he sees a woman out in the frozen mists, standing alone in the marshes. But little can prepare him for the solitude of the house itself as he is kept from his guardian and finds himself spending the Christmas holiday wandering the silent corridors of the house seeking distraction. But lonely doesn't mean alone, as Michael soon realises that the house and its grounds harbour many secrets, dead and alive, and Michael is set the task of unravelling some of the darkest secrets of all.
Review:
The Dead of Winter
is a creepy story perfect for those readers with an interest in things that go bump in the night. It'll keep you on the edge of your seat while you wonder what will happen next, and uses darkness and tension to its advantage. Michael is a young boy spending his Christmas at Hawton Mere country House, with Sir Stephen and his staff. There's much more to the house than meets the eye, and Michael soon learns the sinister secrets of the past that still haunt the house and its inhabitants.
Chris Priestley writes in a fantastic style, which makes it clear he loves the macabre. Rather than choose a world of gore and physical horror, he uses a much more subtle approach, including flickering lights, strange noises and terrifying apparitions. I find that this approach to horror has more of an impact on me as a reader, as creating a truly scary scene involves a lot more than just blood and violence. An eerie ambiance and tense surroundings creep me out more than severed heads and blood-curdling screams, and
The Dead of Winter
successfully uses a historical setting to emphasise just how ominous an old house can be.
It did take me a good few chapters to fully get into
The Dead of Winter
, but once the mystery of Hawton Mere began to unravel, Michael's story drew me in and wouldn't let go until I knew the outcome. Priestly weaves a clever tale that spans decades, and keeps you guessing right until the end. As everything starts to fit into place, you'll find yourself recalling clues you missed previously, and thinking "A-ha!" when you get to the final revelations.
If you're a fan of horror but don't like visual gore and sickening descriptions,
The Dead of Winter
might just be for you. It's more on the sophisticated side, taking age-old understated horror conventions and using them to tell a twisted story of family secrets and echoes of the past.