I couldn't have an S&S UK week without talking to one of the lovely people responsible for providing us with so many great books. Venetia, who is the Children's Fiction Editorial Director, very kindly offered to answer some of my questions, which I think (and hope!) you'll find interesting - it's amazing how much work goes on behind the scenes. Thanks for answering my questions, Venetia!
What are the main duties of a head fiction editor?
As Fiction Editorial Director, I oversee all the fiction publishing at S&S Children's, from younger fiction through to YA fiction. I have my own authors in each category who I develop and edit, but there are also two other editors who work on their own titles or on books that I have commissioned. So there is a planning element to the job - looking at what we are publishing and when the right time to publish is, what kind of gaps we have on the list, what we might need to acquire, who should work on it - as well as thinking about our overall strategy in terms of the list we want to present out of house and creative ways to move our publishing on. I also have to make sure that our books come in on time and on budget...
I commission and acquire books for publication, assessing submissions and coming up with ideas. I help to develop authors, directing them, reassuring them, editing their manuscripts, brainstorming ideas, titles and concepts with them. Author care is really key - you have to have a good relationship with your authors - you are their representative in-house, conveying their concerns and ideas to the rest of the team - but you also need to feedback to them the market realities and be an honest first reader who can place their book in a wider context.
Can you tell us about what one of your typical days at S&S entails?
There isn't exactly a typical day, though there are regular meetings each week, and each book follows a pretty similar route from manuscript to market.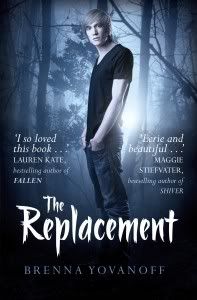 It can be pretty exciting if we are in an auction to publish an amazing new book or series, in which case I'll be running costings, writing love letters about the book to the author and agent, helping brainstorm straplines and ideas with the marketing and publicity team, and generally trying to put together a convincing package to impress the agent and author. Then we're on tenterhooks until we hear if we have been successful, or if we need to bid higher and have to decide our cut-off point... Sometimes this also includes what we call 'a beauty parade', where we meet and charm (we hope!) the author and agent and present our vision for the book... The whole team gets behind this process and there is a huge level of excitement in-house when we are successful.
On a day to day basis, I'll be reading submissions, editing manuscripts, checking copy-edits and proofreads we've had in from freelancers, briefing covers and writing blurbs, writing sales copy for our advance title information sheets, working on our future schedules to plan what fiction we will publish when, raising contracts, speaking to authors about how a manuscript is coming on or working out what they should write next. I also discuss cover concepts and roughs with our fiction designer, look at sales figures, think up titles... the list goes on! And of course there are always lots of in-house meetings...
We have an editorial meeting every fortnight, which is where myself and the other editors get together to discuss submissions we've been reading, reports from our freelance reader, books that are deadlined and offers we would like to make. We look at how a book works within the wider market as well as on our list, making sure we aren't competing against ourselves (particularly important with the amount of paranormal romance we now see coming across our desks!) and if there is a particular 'hook' or point of difference we can highlight for sales and marketing. We also talk about possible ideas we would like to find authors for, or suggest to an existing author of ours. And we talk about authors we'd like to publish and how we can get them to write for us! If we are particularly keen on a manuscript, or book, we then circulate it to the rest of the children's division to discuss at a future publishing meeting, which is where we decide whether to acquire it or not, and at what level.
That meeting tends to be followed by a production meeting, which is where editorial discuss their book schedules with design and production - so it's about future publishing and where we are on covers, edited scripts, page proofs etc. It's about making sure we have everything ready far enough in advance to present at a sales meeting, or create book proofs, or early print, or ship to Australia - and of course to print for publication - so it's useful to highlight books that are likely to slip out of their month of publication, whether because of late delivery of a manuscript, or having to revise the cover approach after sales feedback, or because text files are not available when we need them...
Then we also have a publishing meeting every week, which is where we pitch the books we'd like to acquire to the rest of the team, so we can see the kind of potential they have - we have input here from our sales and marketing, rights and bookclub colleagues - and we also update on ongoing business, such as offers in, auctions ongoing, books bought, changes to publication dates etc. Once a month we also have a global video conference meeting with our counterparts at Simon & Schuster US, where we update each other on our markets and publishing.
Out of house, I also meet with authors and agents - either potential authors with their agents when we are pitching to publish them, or with my existing authors as we discuss their work going forwards or a particular edit. I also meet with literary agents to discuss the kind of books I'm looking for and to see if they have any authors or illustrators on their client list who I think would be right for S&S.
Otherwise, I regularly check websites, blogs and twitter, go into bookshops, read the trade and general press and generally keep my ear to the ground to make sure I'm up-to-date with what is going on in the children's marketplace.
After each new brand book is published, how do you go about maintaining that author name and presence?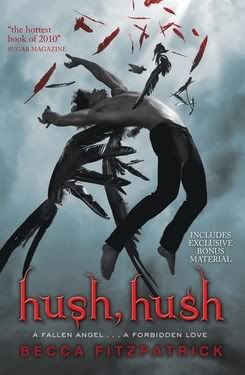 We either brand books by author or by series, so we try to create a package that links the books, either through lettering (such as the author name always being in the same font), illustration (so they have a similar design) or if it is a series via a logo. We do a lot of work online, either on the company website or on an author microsite or via a Facebook page, linking previous titles and making sure that previous books are advertised both virtually and physically within the current title. We encourage the author to engage with their readers online, plus get out and do events and conferences, and help them to do this by organising tours around publication of each book, to ensure that their profile remains consistently high. We send out advance copies of books to reviewers, head offices and booksellers, as well as offer them as prizes in various publications and online. We present all our key titles to the main retailers and pitch them for promotions in the bookstores and supermarkets.
Editorially, we try to ensure that not too long is left between each publication, so that readers aren't waiting for ages for a sequel or the next in a series. We sometimes release early chapters or produce samplers to whet the appetite ahead of publication, and we sometimes do covermounts with magazines giving away samplers or early books to spread awareness of an author's work. Different books have different marketing and sales strategies, so it does depend on the author, book or series - and it's very much a team discussion, rather than one led by editorial.
What are the most important factors you look for when acquiring YA titles for S&S?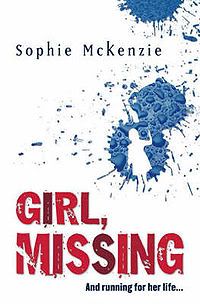 We look for gripping stories with believable characters, original angles and great writing. We want books which speak credibly to young adults - either through the voice or the experience they depict - and which offer a new perspective on the main themes of adolescence, such as the search for identity, finding your place in the world, first love etc. If the author is interesting, marketable, based in the UK or easily able to visit, and willing to give us world rights, even better!
At the moment we are tending to concentrate on contemporary teen fiction with real world settings, though these can and do have supernatural elements. In fact, we have recently launched an imprint called Pulse which pulls together all the paranormal fiction on our list into one area, which is a response to the current market focus on supernatural romance. But it's not just about the undead, we also publish romances, thrillers and one-off 'passion' books, meaning books that an editor champions from the get-go and really believes in, even if there's no follow-up planned. In most cases, everyone else falls in love with it too! My passion book coming up is
The Replacement
by Brenna Yovanoff, while a fellow editor's was
The Chosen One
by Carol Lynch Williams. Very different books, but both equally powerful and memorable and if you haven't already read them, I recommend you give them a try!
Which YA acquisition are you most proud of?
Well, it's really hard to pick one out, but right now, I'd have to say it was Becca Fitzpatrick's
Hush, Hush
, because it was one of the first paranormal romances out there and has been huge for us, plus it's a brilliantly tense, page-turning read with one of the best heroes ever.
But I'm also really proud of signing up Sophie McKenzie with
Girl, Missing
and helping build her from scratch to one of the most successful authors on our children's list. We bought five books up front, which shows the measure of our confidence in her from the outset - and it's been more than paid off with multiple awards and fantastic sales figures since.
There are also lots of exciting things coming up - I just pre-empted a trilogy called
Fury
, which is the sexiest and most chilling submission I've read this year and which we believe could be the next
Hush, Hush
. And I'm always a fan of Sarah Singleton, who won the Booktrust Teen Book Award with her first novel and who writes gorgeously and evocatively about anything she cares to turn her hand to. If you haven't read anything by her, you should seriously check her out. Her new book,
The Stranger
, is coming out next Spring.