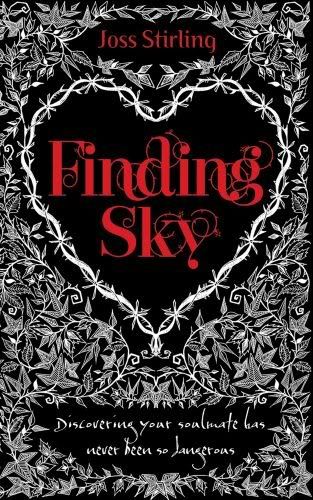 I'm the final stop on Joss Stirling's
Finding Sky
blog tour, and I have something pretty cool for you guys: a guest post from Yves Benedict himself! He's such a good character, and I'm very happy to have him stop by my blog. Thanks, Yves ;)
-----


Zed said to me the other day: with a brain the size of Colorado (his image not mine), surely I should be able to figure out a way of finding my soulfinder. This was after he had force fed me burnt pizza (Sky wasn't on hand to keep his cooking skills under control) and we got down to discussing my situation. We were making a boys' night of it, shooting some pool and tormenting each other, you know, like brothers do. After a while I got to talking about, well, feelings. Us guys do have them even if we don't like to expose them - I usually figure that flaunting what's going on inside is kinda like taking the lid off an experiment too soon - all you get left with is a bad smell and a mess. I have to admit I am fiendishly jealous of my little brother. Sky's really sweet. Not the sort of girl I imagined with him but now I've seen them together I can't think of them with anyone else. I just wish I could find mine. I want what he has for myself - the completeness that only a soulfinder can bring to a savant.
Still, wishes don't make nothing but more wishes. I promised Zed to turn my 'Einstein' instincts to solving the soulfinder problem for me and for my other brothers - but not just yet. I'm off to London tomorrow to attend a student conference on Climate Change. Britain seems to do well by my family, so maybe my soulfinder will be at the conference waiting for me? Then again, maybe not. The chances of her being there are lower than Sky has of making goalkeeper in the English women's soccer team. (Ouch! Sky just poked me, having glimpsed her name on my blog screen. Love you too, Sky).
Bags packed, eticket ready - let's see what London has to offer.
Yves