In My Mailbox idea from Kristi @ The Story Siren, and all links take you to Amazon. Click images for a bigger picture!
I had a great week this week! I received some cool books (including some fab surprises!), and reached 1000 followers. That was kind of my number blogging goal, so it's all very exciting. :) I'll be posting a giveaway to celebrate soon!
Now on to the books...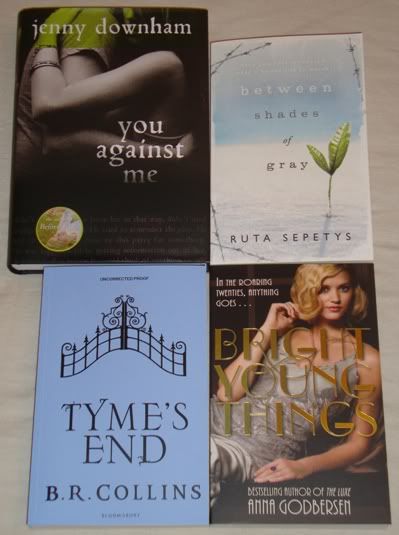 I couldn't meet Maggie Stiefvater last month, so the lovely people at Scholastic UK sent me signed copies of
Shiver
and
Linger
, along with a signed
Lament
sampler. They were a complete surprise, but let's just say I was pretty excited when I opened the parcel. Thanks, Scholastic!
Happy reading all!