In My Mailbox idea from Kristi @ The Story Siren, and all links take you to Amazon. Click images for a bigger picture!
This week was another ace week for books! I've already read a couple of them, and they have got me straight out of my slight reading slump. Yay! There's so much good stuff coming out next year, I'm really excited - it's looking like it might even be better than 2010. And no, that's not *just* because Markus Zusak finally has a new book scheduled to be published... *whistles*
Here's what landed in my mailbox this week:
For review:
Bought:
War Horse

: Special Edition by Michael Morpurgo

(I really liked this book, so I bought the new hardcover illustrated edition).
Borrowed:
(Borrowed from the lovely Mr. Phil Earle, January debut author of
Being Billy
. I've been meaning to read this for years but wasn't sure about it. Cheers Phil!)
~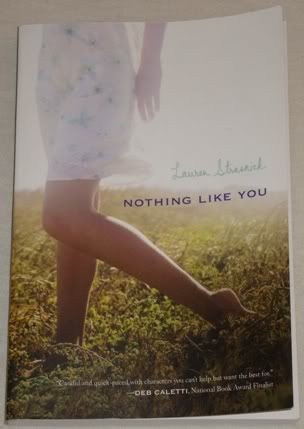 (Signed. I won this in
Firelight
author Sophie Jordan's '
Jacinda in the Wild
' contest. Thanks so much, Sophie - it looks great! My picture is the second from the bottom, by the way, titled 'Firelight & Friends'.)
Hope you all had a good week, and happy reading!