In My Mailbox idea from Kristi @ The Story Siren, and all links take you to Amazon. Click images for a bigger picture!
So, this week was ACE. I received some very exciting surprises in the post, and bought a few books that I can't wait to read. I'm particularly excited about
The Iron Witch
by my buddy Kaz, as well as the Ally Kennen books. I've never read anything by her, and they were a fab surprise! Also, it appears that this is the blog post where my
Narnia
obsession is showing itself... 11 days until
Voyage of the Dawn Treader
, people!
Here's what arrived in my snow-covered red postbox this week:
~

Bought: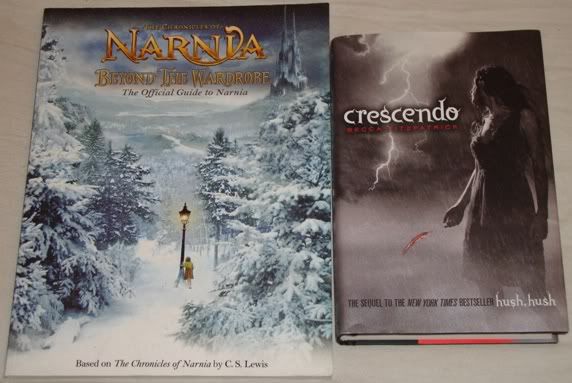 Gift:

(This was going to be destroyed and thrown away at work because it's old stock, so they let me have it. It's out of print and I've never been able to get it! Yay!)
(Becca sent me this copy, and signed it with a lovely inscription. I haven't been able to afford to buy the US edition, but she knows how I like to collect different versions of my favourite books. Thanks so much, Becca!)
Hope you all had a great week! Happy reading!