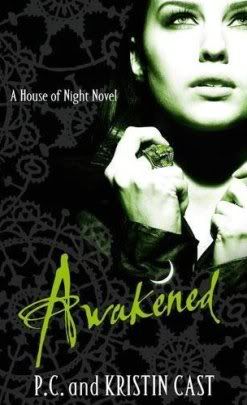 US // UK
This week I really like both covers, and I think they're the best US and UK
House of Night
images used so far. BUT. The US one wins by a mile! I'm a big fan of book covers featuring boys with wings (
Hush, Hush
, for example) and when I first saw
Awakened
I was glad I get the HoN US editions.
The UK cover is eye-catching too though, and as always it has the better title font. I'm not up to date with this series so can't be sure who the girl is, but I like her pose - she looks like she's waiting for something dramatic/bad to happen which, given that it's HoN, probably isn't far from the truth.
Which cover do you prefer?