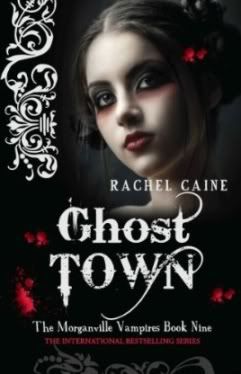 US // UK
So here we have the 9th book in the
Morganville Vampires
series, complete with two very different covers. I can say right now that even though the US one might not look as interesting, it is much better than the UK one - I personally don't like our cover at all.
The design of the UK books is cool, with the patterns and red blood spatter-type blotches, but I don't like the image used this time. The girl looks like a dead porcelain doll! The US cover is better: it has some attitude and a nice colour scheme. I also prefer the title font used, though the UK is an improvement on the original editions we had.
Overall, I think
Ghost Town
is the worst UK cover we've had so far. But that's just me. What are your thoughts?