In My Mailbox idea from Kristi @ The Story Siren, and all links take you to Amazon. Click images for a bigger picture!
This week was amazing! I went to London (my last trip of 2010) to see The National and 30 Seconds to Mars, and to visit the Bloomsbury offices. I had a meeting with Emma, J. K. Rowling and Mary Hooper's editor, who was absolutely lovely. I had lunch with publicity Emma, who I've been talking to over email for over 2 years, and also interviewed an exciting 2011 debut author. It was great to finally see the famous Bloomsbury offices, and everything I did there will be posted during my Bloomsbury week next year. Thanks to all there for making it a great day, even though the snow was bad and I had to leave London early. I do pretty much live in Narnia, so it was understandable!
I came back with some really exciting books, not to mention a few brilliant gifts. I can't wait to read all of these books, though some are for 2011 so will have to wait a little bit longer!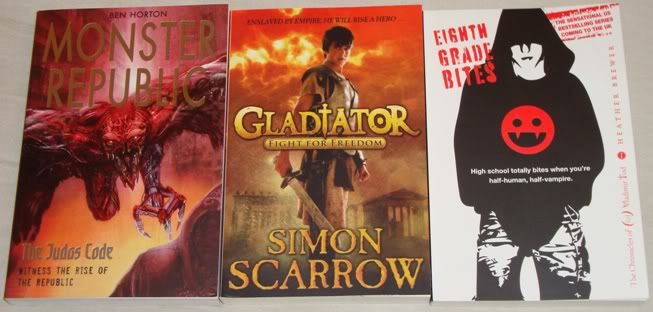 For review:
Bought: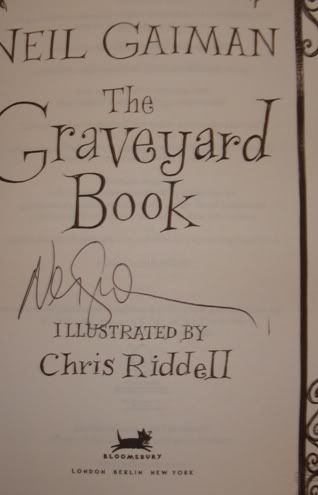 The Graveyard Book
(review
here
), and I'm really excited to have a signed copy. I've listened to some of it on audio too - it's so much fun. I'll have to listen to the others too, as I've never read
Coraline
etc.]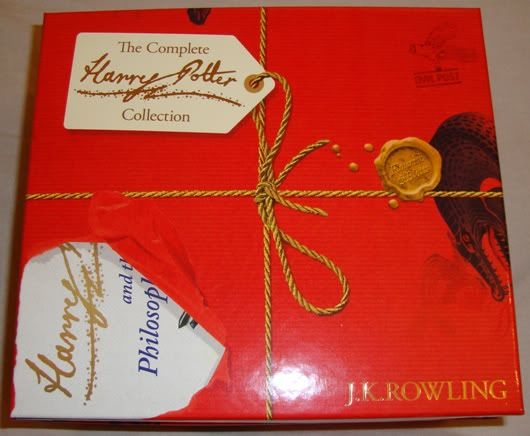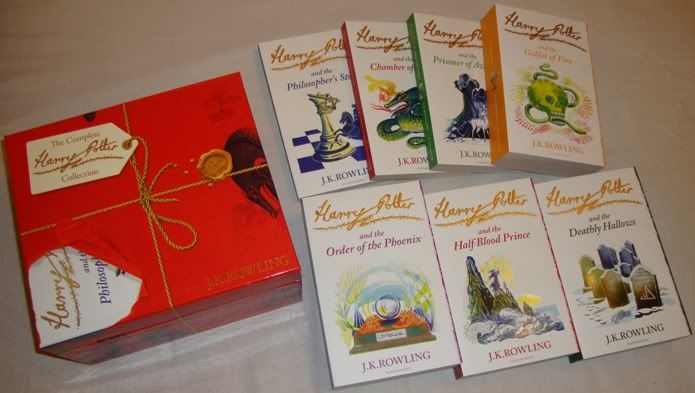 [I love these new covers, and I've always wanted a boxset of the books. It's amazing. Thanks so much, Emma!!]
Happy reading guys, and have a nice week!