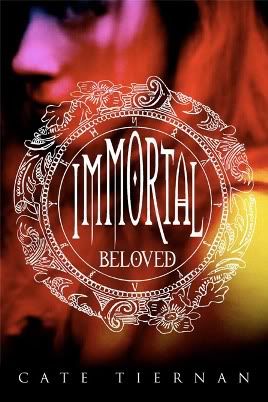 US // UK
Once again I'm being indecisive - I like both covers. I like the flowers around our UK one, but much prefer the title font and colouring on the US one (though ours has a really lovely bright finish to it, and the flowers really stand out! I haven't seen the US finished copy though... is it shiny?). I do love the UK tagline though. I'm a sucker for those!
The UK cover seems like your typical gothic paranormal romance, which isn't a bad thing at all. I happen to love black covers! The US cover makes me think of magic and fire, which I'm sure doesn't actually have anything to do with the book - I'm not sure though as I haven't read it yet! I think the US one is actually slightly more eye-catching, thanks to those bright colours.
So who gets your vote this week? US or UK? I'm afraid I'm on the fence!