In My Mailbox idea from Kristi @
The Story Siren
, and all links take you to Amazon. Click images for a bigger picture!
This week in books rocked for many reasons. I received some books I've been dying to read, books I wasn't familiar with but that sound great, and some lovely surprises. I also bought quite a few as well... this is the only bad side to working in a book shop. Ha!
-----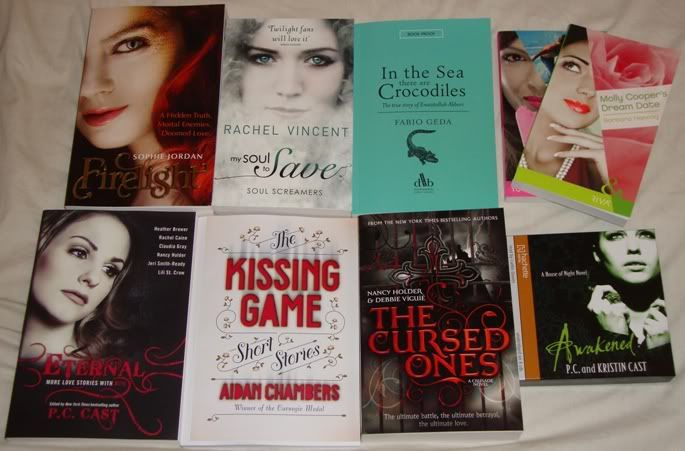 For review:

here
), and it's published in the UK in March.
My Soul to Take
!
Long Lankin
sounds creepy and scary and brilliant. Really looking forward to reading it.
Glee
book, and I hope this one is as good.
The Reformed Vampire Support Group
was a fun read, and I'm looking forward to this kind-of sequel. Oh, and it has a great new cover design!
~

I've read the first 7 books in this series, and I hadn't realised I was so behind. I soon sorted that out. These books are for younger readers, but they're ace. I really love them!
~
Gift:

A very lovely friend sent me this US copy of
13 Treasures
. It's one of my all-time favourite series, and I've wanted this hardcover edition of the first book ever since it was published last year. The cover is absolutely beautiful. THANK YOU, lovely friend. You made my day!
Hope you guys all had a great week, and happy reading! :)