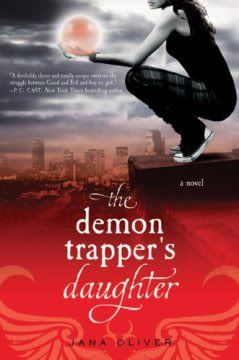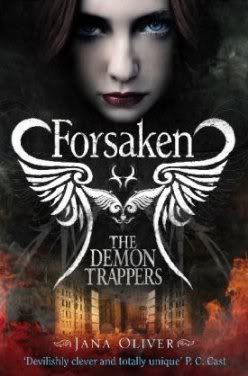 US // UK
I am in love with the UK cover for this book. Not only does the girl look like the kick-ass Rachelle Lefevre (Victoria in
Twilight
and
New Moon
), but the overall design, colours and font make me want to stare at it for hours (I did the same with
Entangled
by Cat Clarke. I think I have a problem or something). Oh, and the finished copy is made of that weird velvety stuff, like the US edition of
Fallen
. Know what I mean? I don't know what the right term for it is, but I like it.
I'm not sure why the titles were changed for this one, but I think I prefer the UK's take on things.
Forsaken
reminds me of vampires and Brendan Fehr of
Roswell
fame (does anyone else like that movie?), while
The Demon Trapper's Daughter
kind of sounds like
Brothers & Sisters
if they decided to stop the Walker arguments and raise some hell.
That's not to say I don't like the US cover, because I do. Red is my favourite colour, and the strange orange orb is rather intriguing. I'm not a fan of the tartan-looking trousers and missing face, but I'll get over it. I just think the UK cover looks much, much cooler.
Whose side are you on this week?