In My Mailbox idea from Kristi @
The Story Siren
, and all links take you to Amazon. Click images for a bigger picture!
I had another great week for books: I received some exciting titles for review and also bought some adult books in a 3 for £5 promo at a shop called The Works. I don't buy a lot of adult books, but I'd heard that Gail Carriger's were good and kind of a crossover. I think I'll like them. I also saw the Never Let Me Go movie this week, and wow! I'm now really excited to read the book which, luckily, I bought the other week. I've been thinking about the story all day... powerful stuff!
I'm at the fifth UK Twilight Saga convention next weekend, so my IMM will either be on the Monday or the weekend after. Can't wait!
-----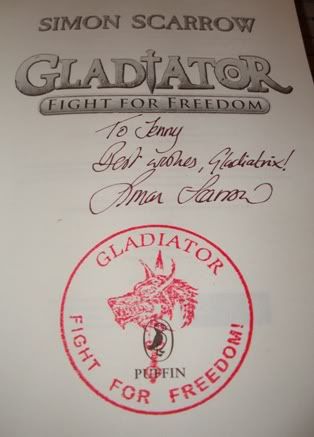 For review: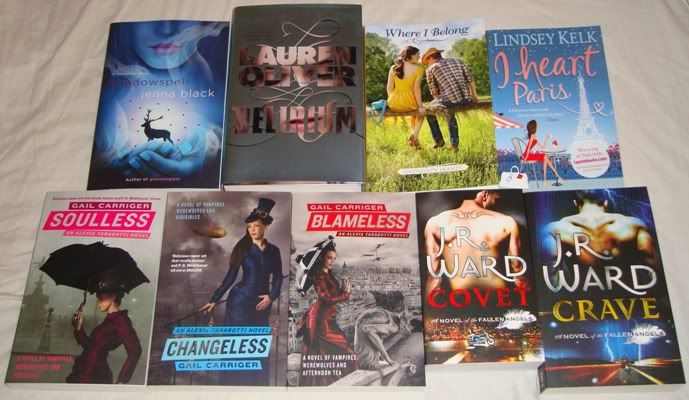 Bought:

Delirium
, I had to buy it. I'm going to do a comparative US/UK post soon with lots of pictures, as it's beautiful!
The Story Siren
's IMM post. I'm reading it now and I love it!
J.R. Ward is another author who I hear is brilliant and well worth a read. I have book one in her BDB vampires series, and now the first two in the Fallen Angels series. I'll give 'em a go!
~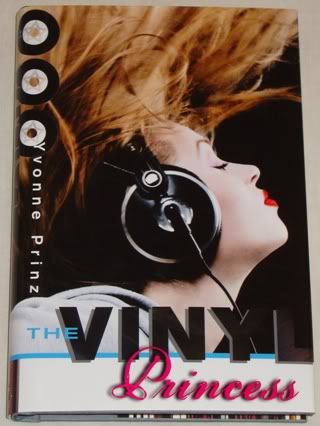 Gift:
This was a late Christmas present from my mum and dad. They had originally ordered the paperback for me, but I don't know what's going on with that - it doesn't seem to exist. The hardback was only a bit more expensive and Amazon.co.uk had one in stock, so... here we are!
Happy reading everyone!