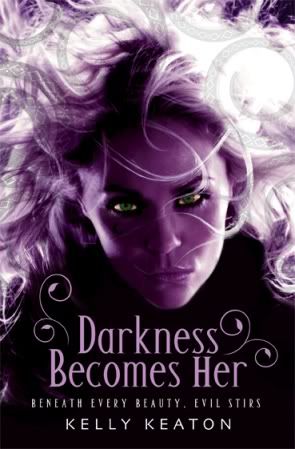 US // UK
It's no contest for me this week: the UK cover wins! I'm not a fan of the US one at all - I don't like the darkness or the title font. It just doesn't grab me. I like that both editions have the same tagline, though I think the UK one is better placed.
The UK cover is so eye-catching, with the purple and the snake-like swirls. Oh, and how creepy are the girl's eyes?! When I first saw the UK cover, I immediately thought of Medusa. Apparently people think the model looks like Katie Price. I don't see it myself!
Which cover do you prefer?