Jonathan Maberry is the Bram Stoker Award-winning author of
Patient Zero
,
The Wolfman
movie tie-in and, most recently, YA dystopian zombie thriller
Rot and Ruin
, which was published in the UK on 3rd March. He's written many other novels -- too many to mention here! -- and also writes on numerous projects for Marvel Comics. I recently read and loved
Rot and Ruin
, and am really excited about the sequels. This is YA zombie fiction at its best, guys - check it out!
----------
Rot and Ruin

isn't a straightforward zombie horror story, as it also focuses on family and humanity. Did you always intend for it to follow that path?
If the human element is missing from horror fiction then all that's left is empty funhouse shocks. Entertaining, sure, but lacking depth.
ROT & RUIN
is a story about discovering the value of life. The value of one's own life, and the importance of all life, even when that life has been taken away. It's also a chance for the protagonist, fifteen-year old Benny Imura, to consider what value he's placed on the people he knows. The understanding and appreciation of humanity is often lost in the kinds of action stories where all that matters is a big body count.
Zombie popularity seems to be growing at the moment, thanks to TV shows like

The Walking Dead

. What first drew you to write about them?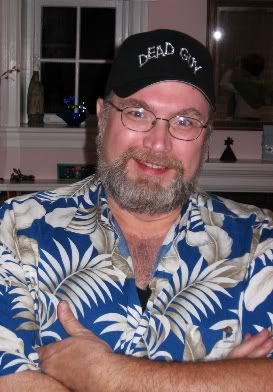 I first saw
NIGHT OF THE LIVING DEAD
when I was ten years old. It left a mark on me—and for years was my vote for the scariest movie of all time—but it also kick-started my imagination. Ever since then (and I was ten back in 1968) I've speculated about what I would have done if I was trapped in that little rural house. I know I would have done things differently than the characters in the film; and now, after all these years thinking about it, I have the opportunity to write my thoughts down.
Along the way, my interest in the genre was greatly renewed by three significant works. The first was the anthology
BOOK OF THE DEAD
edited by John Skipp and Craig Spector twenty-odd years ago which presented some of the first zombie fiction, and by key writers like Stephen King, Ramsey Campbell, Robert R. McCammon and Joe R. Lansdale. Really brilliant stuff that showed the range of zombie-themed storytelling, from ultra gruesome to deeply touching. Then screenwriter James Gunn and director Zack Snyder made movie zombie scary again with their remake of
DAWN OF THE DEAD
, which stands as my favorite zombie movie of all time. The third jolt camp with Robert Kirkman's brilliant comic book,
THE WALKING DEAD
, which I've read since issue #1. Kirkman captures the bleak desperation of the zombie apocalypse; and Frank Darabont is doing a fabulous job bringing that to TV.
How far in the future is

Rot and Ruin

set? Did you have a specific date in mind?
ROT & RUIN
is set roughly fourteen years after First Night, which was the beginning of the global zombie apocalypse. I don't anchor it to a specific date, preferring the story to be perpetually fourteen years from right now.
I recently posted a US/UK cover comparison for

Rot and Ruin

. Do you have a preference?
That's a hard call. The US cover is creepier because it looks like innocent on the verge of destruction; while the UK cover gives a more stark feel, like an old time Western –which is entirely appropriate for the series. So, for me it's even money. I have them both framed side-by-side in my office.
You've made the transition from writing for adults to writing for teenagers. What was the biggest challenge for you?
There were no speedbumps at all. The culture shock for me was discovering how much freedom there is with teen storytelling. You can blend genres, you can take great risks with character development, and you can let your story get quite edgy. I've fallen in love with writing for the teen audience.
Also, the reader response is amazing. Teens are very enthusiastic in their support of the series; and teen girls and adult women (ranging from librarians to mothers to teachers) all seem to have developed a crush on Benny's older brother, Tom. That caught me off guard…after all, he's a supporting character. Tom is a tragic figure to me, filled with the hurt of great loss and yet capable of holding onto his idealism and honor.
Is the series a proposed trilogy? Kinda hoping it is...
This is a tetralogy. I've already completed
DUST & DECAY
and will soon be launching into the writing of
FLESH & BONE
and
FIRE & ASH
. There is a story element in
ROT & RUIN
(no—you won't get a spoiler from me!) that opens the door for Benny and his friends. The next three books chronicle that journey.
What can we expect from

Dust and Decay

? Will we get to see more of Gameland?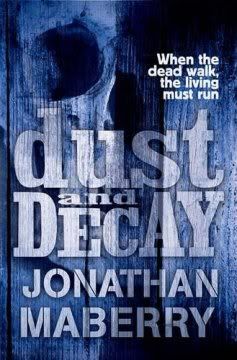 Oh yes. Gameland features very heavily in
DUST & DECAY
. And, that's not going to be a good thing for Benny and his friends.
Do you have plans to write more YA books after the Benny Imura series is finished?
I have a couple of ideas I'm hot to write as soon as I come up for air…since I'm also continuing to write my Joe Ledger action thrillers for the adult market. The three storylines vying for my attention are all different genres, too. One is a dystopian steampunk fantasy set in an alternate version of the Scilly Isles in the Celtic Sea that includes articulated airships built to look like giant birds of prey and werewolves in clockwork battle suits. The second is straight supernatural adventure, with a group of teens who are part-monster and who work together to defeat a monstrous evil. And the third deals with a girl who runs away to join a creepy carnival and discovers that she is the catalyst that will allow magic to return to our world. My agent and I are flipping a coin to see which one I'll do first.
----------
Related links: