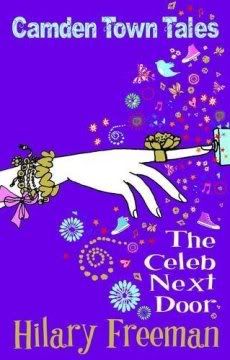 Publisher:
Piccadilly Press
Format:
Paperback
Released:
February 2011
Grade rating:
B/B+
Amazon summary:
Rosie has lived in Paradise Avenue, Camden Town all her life. As well as the market to hang out at and gigs to go to, there are celebrities to spot, and TV studios where she and her best friends Sky and Vix might get noticed. When Rosie finds out that the drummer from a chart-topping group is moving into the house next door, she makes it her mission to befriend him. But things don't turn out quite the way she expects...
Review:
The Celeb Next Door
is the first Hilary Freeman book I've read, and I think it was a great place to start. It's the launch title for her brand new
Camden Town Tales
series, and is a fast-paced, east to read story perfect for teenage girls. It's chock-full of romance, friendship and celebrities, and paints a brilliant picture of London. I for one have never been to Camden, but now I want to - the markets sound amazing!
Each character in
The Celeb Next Door
is realistic and likeable, and generally behave as teenagers do. I personally couldn't identify with the constant celeb spotting that Rosie, Sky and Vix make a bit of a hobby, but that's because I've never lived in a star-studded area. I imagine it's a lot of fun though, like Rosie learns, status isn't everything!
Music plays a big part in this book, as the drummer from a popular band movies in next door to Rosie. Being a music fan myself, I loved this aspect of the book - how cool would it be to get an insider look into band goings on?! Of course, the fact that Rufus has a cute younger brother, Max, is pretty much all that's on Rosie's mind. They're so well suited, and go through all the usual problems and dilemmas teenagers are hit with. I completely believed in them and their down-to-earth personalities, and Freeman has a great style when it comes to writing teen behaviour.
Fans of Cathy Hopkins'
Million Dollar Mates
series will love this, as well those who like Cathy Cassidy's various girly offerings. I'm really looking forward to the next
Camden Town Tales
book,
Stuck On Me
, and I hope it's as good as this one. Fingers crossed there isn't long to wait!