In My Mailbox idea from Kristi @
The Story Siren
, and all links take you to Amazon. Click images for a bigger picture!
This week was so exciting for me, as you'll see below. On top of buying and receiving some awesome-looking books, the
Twilight Saga
guide was FINALLY published. It's amazing. Seriously. If you're a fan of the series, you HAVE to get it!
Here's what was new this week: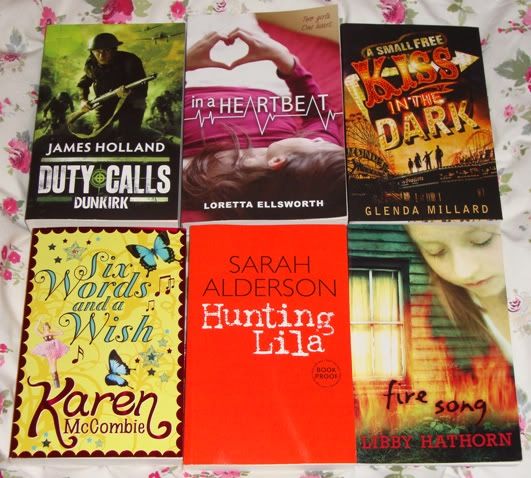 For review:

The Passage
when it was first published last year, but have yet to read it because it's signed. So big thanks to Orion for this - I can now read it!
~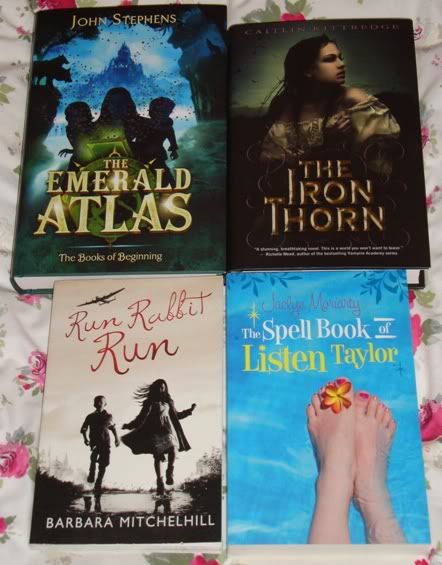 Bought:
Twilight
guide. This was pretty much the only one I didn't have, and it sounds ace.
Rivers of London
...
~
Okay, so this week S&S sent me a brand new paperback copy of
Crescendo
by Becca Fitzpatrick. I'd be excited about that anyway as I love this series (and Becca), but this one is extra extra special and awesome. My review is quoted on the front cover!!! I found out about this when I visited the S&S offices in January and was given a cover sheet thing, and I almost fell off my chair. S&S Kat will confirm this - I was gobsmacked. Anyway, I finally have a copy (it's published on April 28th in the UK), and I still can't believe it. I think this is definitely my biggest blogging achievement so far, and I'm not sure I'll ever be able to match it. Thanks S&S! :D
Happy reading everyone!