In My Mailbox idea from Kristi @
The Story Siren
, and all links take you to Amazon. Click images for a bigger picture!
This week was, in a word, awesome.I got lots of exciting (and unexpected!) books in the post for review, and my copy of
Rage
by Jackie Morse Kessler finally arrived. I also read some ace books this week, including
The Hunting Ground
by Cliff McNish,
Enclave
by Ann Aguirre and
One Dog and His Boy
by Eva Ibbotson. I enjoyed them all!
Here are the books new to my shelves this week:
For review:
I have a feeling that this is going to be amazing. The lovely
Phil Earle
told me so, and when he tells me something's good, I believe him. I'm looking forward to reading it. It's a beautiful book - really heavy page stock and illustrated inside. I think Siobhan Dowd would have liked it.
I read this ages ago when I got a proof copy and loved it, and now I have a very shiny finished copy for my collection. I'll be posting my review in the next couple of weeks.
I haven't heard a lot about this one, but it sounds good.
Can't wait to read this one! Yay!
Does anyone know who actually wrote this series? I haven't read the first two yet, but now I have a good excuse to get caught up.
This is a lovely finished copy of what sounds like a very creepy book. Here's hoping it scares me!
I haven't read the first book yet, but I think I'll try this one anyway. It randomly showed up on Saturday - nice surprise and a great cover!
This sounds fun!
I read this the other month and enjoyed it. Once again, this is a nice finished copy.
I haven't yet read
Spells
, and I wasn't expecting
Wild
(or
Illusions
to you US folk) at all. I'm going to get caught up very soon!
The cover is beautiful, the book sounds ace. Can't wait to read it.
~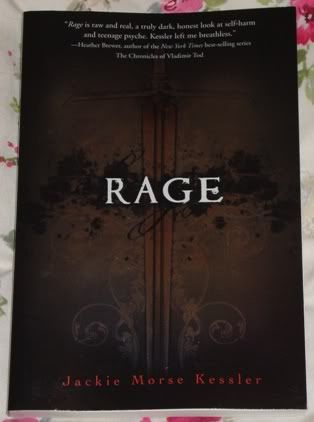 Bought:
Rage

by Jackie Morse Kessler
I looooved
Hunger
. That's all I need to say, right?
~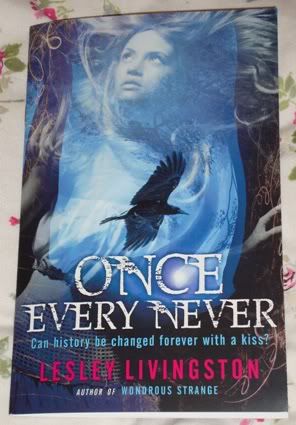 Won
I won this over at
A&C Book Junkies
. Thanks ladies! I'm hoping I'll be able to get hold of this book somehow, even though it's only being published in Canada (I think). If anyone can help me (ahem, Cat, are you there?!), please let me know!
Happy reading everyone!