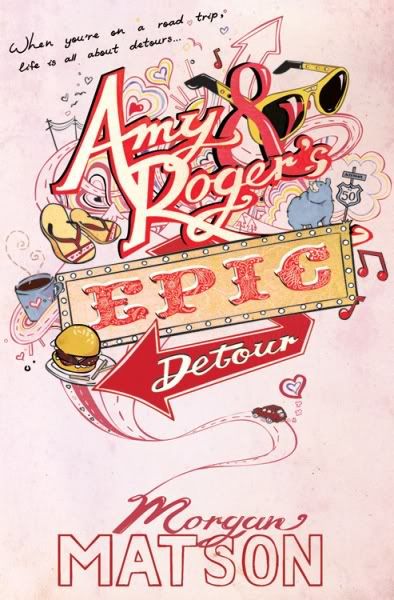 US // UK
This is another one of those weeks where I just can't choose between covers. I love that they both fit the book so well, and both show elements from the story. I think the UK one does so that better, what with all the little pictures relating to Amy and Roger's road trip. It reminds me of Sarah Dessen's UK covers, and how they have objects and clues within the cover illustrations. I love it.
Both also look incredibly summery, which is perfect for the contemporary genre. I haven't actually seen the UK cover in person yet, but I'm sure it will look just as nice as the US one does. I like that there are no models on the cover of our edition, as there's no unfortunate head-chopping and we can all imagine what Roger's arms look like for ourselves ;)
So, yeah. I haven't a clue which one to pick. I think I'll end up owning and keeping them both - I could never part with my US hardcover, but I just know I'm going to get the shiny happy UK version. Yay for Amy and Roger!