In My Mailbox idea from Kristi @
The Story Siren
, and all links take you to Amazon. Click images for a bigger picture!
I had an amaaaazing week this week! It was my 24th (eek!) birthday, so I bought quite a few books (and my mum and dad got me
Friday Night Lights
Season 5 on DVD. Yeessss!). I also received some really exciting stuff (mostly surprises) in the post, including my
Glee
Warblers CD. Darren Criss. Enough said. *sigh*
Thanks to all the lovely publishers for sending me books, and here's what I got this week:
~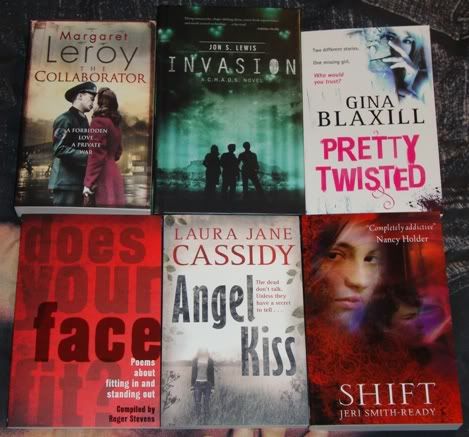 For review:

here
.
The Demon's Lexicon
was in the first package of review books S&S ever sent me 2 years ago. I feel an attachment to this series!)
~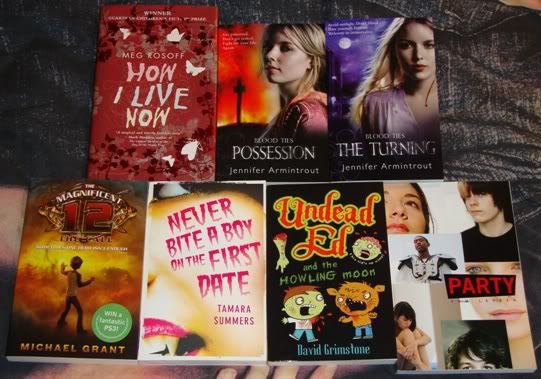 Bought:

Carla
told me these were good, so when I saw them in a 3 for £5 promotion I practically jumped up and down. Looking forward to them!
Carla
read it recently and said it was A-MAZING.
~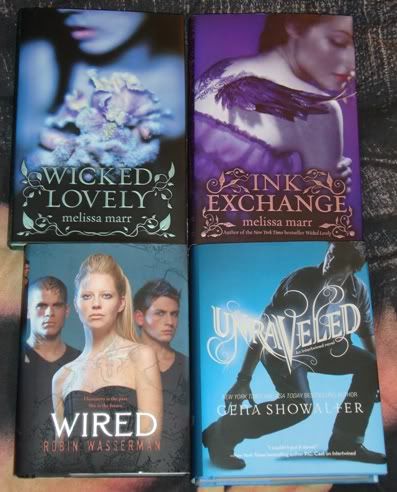 Gift:

Birthday presents from mum and dad. These two complete my US hardcover collection of the Wicked Lovely series. Yay!
See above. I now have this whole series. :D
And ditto again.
Happy reading everyone!
V^^^^V