In My Mailbox idea from Kristi @
The Story Siren
, and all links take you to Amazon. Click images for a bigger picture!
Another great week with lots of cool surprises in the post. Some of my highly anticipated pre-orders also arrived and my name is in an Elizabeth Scott book. Not sure how I'll top this week! Also, Lady Gaga's 'Born This Way' ROCKS. I've listened to nothing else all week. *dances* Are you guys fans? If yes, tell me your favourite new tracks!
Here's what was in my mailbox this week:
~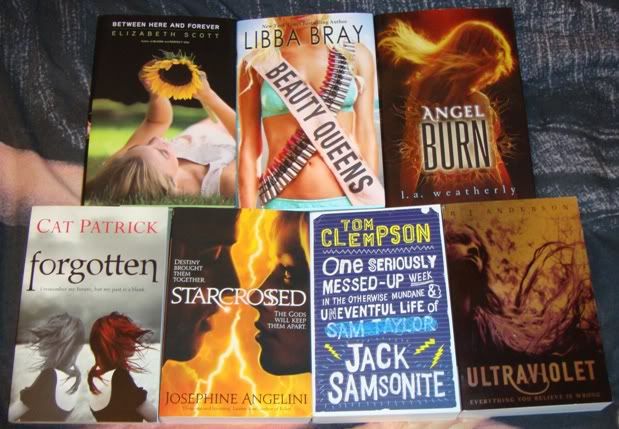 Bought
in the acknowledgements
of this one... woohoo!!! Thanks Elizabeth. :)
Angel
) but wow do I hate the cover. However, I really like this US cover so I bought it. It's also hardback which is even better.
I love the cover and I'm intrigued as to what this book is actually about.


~

Gift:

A very nice friend sent me this (thank you!). The 13 series is one of my favourites (like in my top 10, maybe top 5) and I looooove the US hardbacks. The covers are so beautiful! If you haven't read this series yet, get
13 Treasures
NOW!
Have a great post-BEA week, everyone!