Lots of ace new book covers have been revealed over the past couple of weeks, and I'm such a cover fan that I just had to post about them. I'll be US/UK'ing a few of them at some point, as I already have very clear favourites. Let me know what you guys think of these new ones - good, bad, indifferent?
~

Silence
by Becca Fitzpatrick
(US cover)
I loooove this cover. But, then again, I love all of James Porto's
Hush, Hush
saga creations. I think it's atmospheric and brilliant, and I can't wait to have it on my bookshelf! (And, err, obviously I can't wait to actually read the book too!)
The Invisible Order: The Fire King

by Paul Crilley
(US cover)
I love this one too. I read the first book last year and was swept away to OMG WOW land, and
The Fire King
is one of my most anticipated 2011 releases. September seems so far away!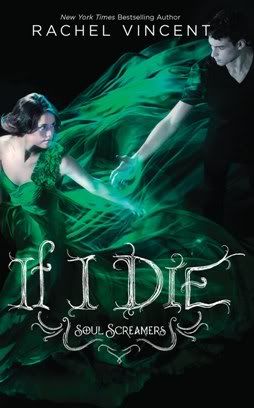 Soul Screamers: If I Die

by Rachel Vincent
(US cover)
I think the US covers for this series are great, and I like how each one has a different colour scheme.
If I Die
isn't my favourite so far, but I still like it. The title font really stands out!
The Scorpio Races

by Maggie Stiefvater
(US/UK covers)
I prefer the US cover here, but both are appealing. Looking forward to reading this... I hope it's a good one!
The Damned

: A

Crusade

Novel by Nancy Holder & Debbie Viguie
(UK cover)
More cover lust: I think this is amazing! It reminds me of an old 30 Days of Night tie-in cover, which is, of course, a good thing.
The Death Cure

by James Dashner
(US cover)
Wow wow wow! I'm so glad I buy the US editions of this series. I think it's the best of the 3 for sure!
Fury

by Elizabeth Miles
(US/UK covers)
Both of these are lovely. I want them both and I want them now!
Twisted

by Gena Showalter
(US cover)
Ace colours used here, and epic title treatment once again. I hope the UK one turns out as nice.