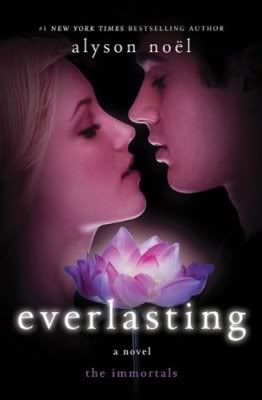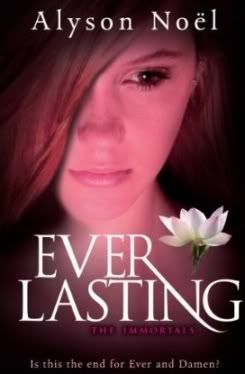 US // UK
Although these two covers are fairly similar - dark, brooding and typically paranormal - I do have a favourite, and it's the US one on the left. It's not because I think it's amazing and eye-catching, but because I find the UK one a bit bland and forgettable. I mean, it's a nice cover with a pretty model and warm colours, but it doesn't seem to stand out. Do you guys know what I mean?
The US cover is pretty generic too, just two models mere inches away from what I'm sure is an epic lip lock. However, I like the placing of the flower and the use of the colour purple, and I've always preferred the US title font to ours. Especially in this instance, when it means that the title isn't broken into two parts. The only thing I think the US cover is missing is the UK's cool strapline: 'Is this the end for Ever and Damen?'. I'm sure that will get fans of this series riled up in no time!
What do you think? US or UK?