In My Mailbox idea from Kristi @
The Story Siren
, and all links take you to Amazon. Click images for a bigger picture!
I had a great week this week! Yesterday I, along with some other UK bloggers, went to the Random House offices in London for one of their blogger brunches. This was the first one I've been able to go to, and it was a lot of fun. We were given exciting goodie bags (and could take any other books we wanted) and a presentation of upcoming books, then we met authors Andy Mulligan (
Trash
) and Lindsey Barraclough (
Long Lankin
). It was also great to get to see my RHCB publicist friends again - they're all so lovely!
So here's what was in my mailbox this week. Oh, and Happy Harry Potter week to you all. I'm doing a midnight showing on Thursday night - can't wait!!
~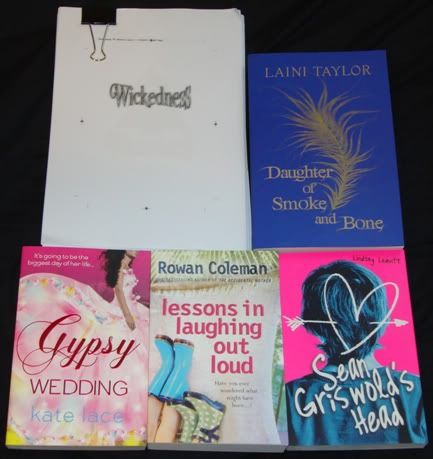 For review:










For review, from RHCB:

I took a finished copy of this off the table, as it's such a pretty cover!
This was in the goodie bag, and it sounds AWESOME. I'm so so excited to read it! And the cover is ace too.
Another one that RHCB gave us, about Victor and Konrad Frenkenstein. The publicity and editorial ladies were all very excited about it, and now so am I. And it's being made into a film!
Publicist Lauren made me take this because she knows I like funny children's books. I'm reading it now and it is indeed funny!
Never read this one but it's always been on my wishlist. This was also in the goodie bags.
I took this one because I enjoyed the first book in the series (
The Dragon Whisperer
), and because it's about dragons! Which I love. I really like the new covers too.
~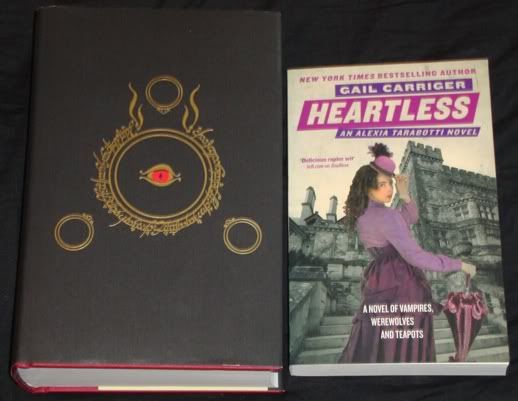 Bought:
I re-read
The Hobbit
this week but have never read LotR. I will be doing now!
I've only read
Soulless
from this series, as I'm saving the other ones because I loved it so much. It's such a fun story!
~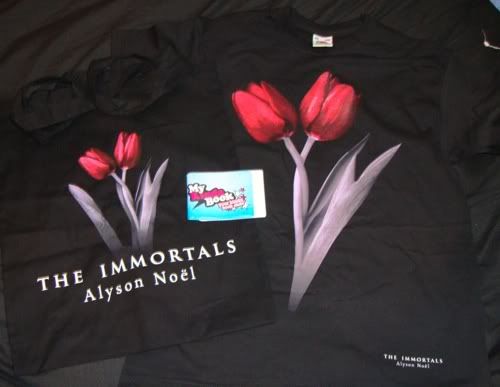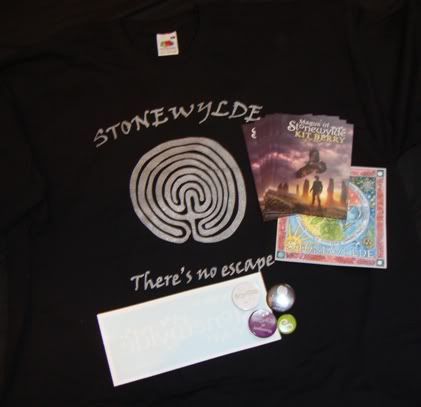 Gifts:
Vanish

by Sophie Jordan (US ARC)
Shannan from
Girls in the Stacks
sent me this, 'cos she's AWESOME. I loved
Firelight
with a mad passion and I will be reading this very soon. Thanks Shannan!!
This consisted of a t-shirt, bag, copy of
Evermore
and chocolates. I'll be giving another goodie bag away this week, so watch out for that!
T-shirt, badges, postcards, sticker. Very cool. Thanks Kit!





Happy reading!