In My Mailbox idea from Kristi @
The Story Siren
, and all links take you to Amazon. Click images for a bigger picture!
Another great week this week - SO many good books that I can't wait to read! Also, let it be known that my blogging friends are the best! :)
Here's what was in my mailbox this week:
~

For review:

Between

by Jessica Warman (UK proof/ARC)

This sounds great - it's been called '
The Lovely Bones
for teenagers'!
Now *this* is exciting! Thanks to Penguin USA for shipping it all the way here!
Another one that sounds like it'll be a great read.
These sound like
The Famous Five
so I'm really looking forward to reading them!
I need to read
Linger
...
I started this and didn't get very far. I loved
Genesis
but this is very different and I couldn't get into it at all. I might come back to it sometime.
I need to read the first one in this series too!
This looks kooky. Hope it's as funny as it sounds!
This was a nice surprise - yay angels!
Read this the other day and it was brilliant. Suzanne is a fantastic writer.
~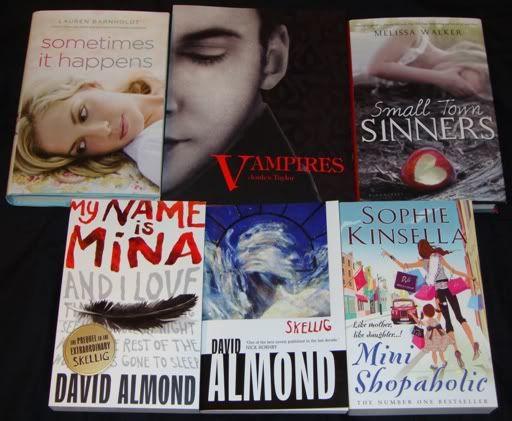 Lovestruck Summer
was one of the best books I read in 2009, and I can't wait to read this!
Skellig
this week: it's a lovely book. I look forward to
My Name is Mina
!
~
Gifts:

The lovely Sab from
YA Bliss
sent me these. The Dessen is... wait for it... SIGNED!!! Ahhhhh! It says my name and everything. I did a dance when it arrived and I think my dad thought I'd gone mad!
The Always War
sounds good too, so a big thanks for that!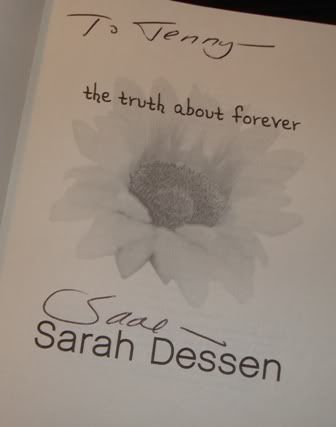 My Canadian BFF Cat from
Beyond Books
for this book for me, because it was only published in Canada and also cos she's the awesomest. Thank you, Cat! :D
Happy reading!