In My Mailbox idea from Kristi @
The Story Siren
, and all links take you to Amazon. Click images for a bigger picture!
Another great week for (mostly surprise) books! I'm excited for a lot of these, especially
Supernaturally
. This week I also went to see Captain America, which was EXCELLENT. They filmed some of it in Manchester which is even better!
Here's what I got this week:
~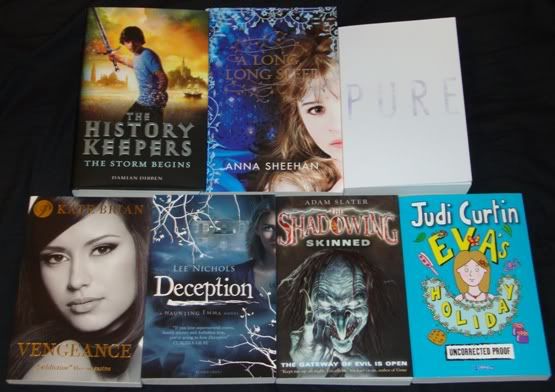 For review:

Struts and Frets
so I hope this is just as good.
~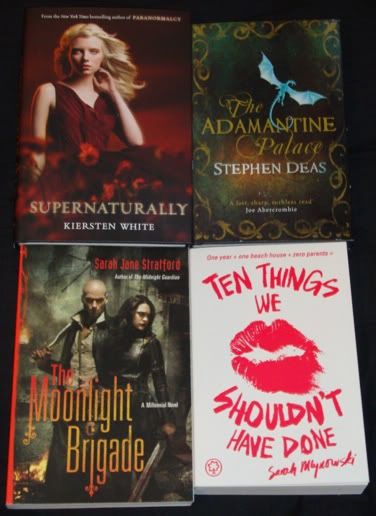 Bought:

Paranormalcy
. Can't wait to read this.
The Midnight Guardian
so I'm looking forward to this one. I seem to have been waiting forever for it!
~
Gift:

Thanks to my dad for this one. Another yay for dragons!
Have a great week, and happy reading!