In My Mailbox idea from Kristi @
The Story Siren
, and all links take you to Amazon. Click images for a bigger picture!
I've been very out of the blogging loop this week as I went to Bath for 3 days with my friend. We visited the Jane Austen Centre, the almost 2000-year-old Roman Baths (which were AMAZING - pic above!), Bath Abbey, the Royal Crescent and lots of other random places. I came home to a huge pile of books waiting for me, most of which I can't wait to read.
Here's what was waiting for me this week:
~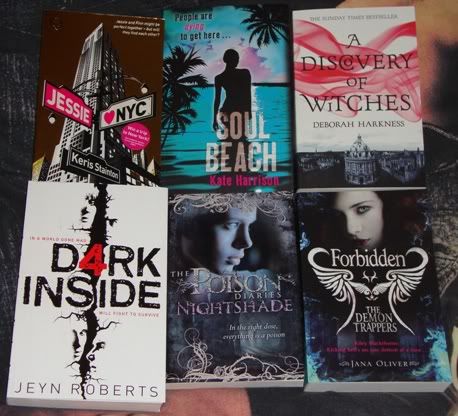 For review:

Bright Young Things
, so hopefully I'll like this one too.
Angel
...
~
Bought:
~
Won:
Happy reading, everyone!